What the Global C-Suite Can Learn From China's 'New Retail'
Over the last few weeks and months, businesses across the world have been racing to pivot their focus towards online operations in response to the coronavirus crisis and the associated changes in consumer habits.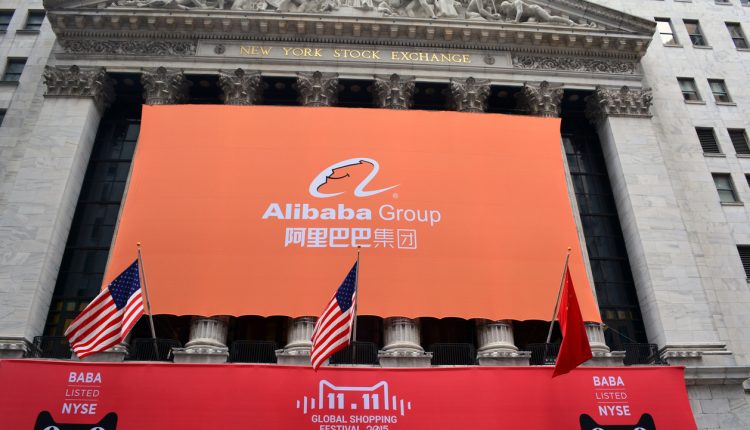 James Hebbert, Managing Director of Hylink, analyses the resilient qualities of China's retail model and how Western companies can adapt its strengths.
As the race continues, understanding the principles of China's 'New Retail' will put the C-suite on the front foot in leveraging existing resources, reinforcing connections to consumers, and reaching global consumer demographics. Being at the core of helping brands reach Chinese shoppers via digital media and marketing has allowed us to glean valuable insights into 'New Retail' for businesses outside of China to draw on.
Despite not being immune from the economic pain caused by COVID-19, China's deep integration of digital technology, physical retail and logistics infrastructure has powered its consumer market through the lock-down and into a new, digitally-powered, normal. Recent retail sales figures showed only a slight decrease in consumer spending of 2.8% compared with 2019. Meanwhile, the 22% year-on-year growth in online spending is a highly positive sign for the country's buoyant consumer retail sector.
This is in stark contrast to the sentiment from the businesses across the rest of the world. In the UK, overall footfall figures for High Streets over the last few weeks were at historic lows, down as much as 80%. In the US, analysts expect brick-and-mortar retail sales to be down 16% this year and predict it will take at least five years for sales to recover. With consumer fears of COVID-19 lingering and a significantly restricted physical retail experience on offer, many predict a shift in consumer consumption habits going, or rather staying, online where they can continue to enjoy the same choice and convenience they've experienced during lockdown.
While eCommerce has previously been considered a threat to brick-and-mortar retail, now it is seen by many businesses as the only way for them to survive. However, the Chinese experience has shown that the relationship between physical retail infrastructure, online interactivity and delivery need not be binary or polarised.
In 2016 Jack Ma, the founder of Alibaba, defined the term 'New Retail' to describe the seamless integration of online and offline channels, and last year 200,000 'smart stores' in China signed up for the Alibaba Group's Singles' Day shopping festival to make discounts available to Alibaba customers whether they chose to shop online or in physical stores. Whether referred to as 'Smart Retail' (Tencent) or generally as O2O (online to offline), China's ubiquitous technology companies are following similar principles to define the coming together of the physical and digital worlds.
In planning their post-pandemic road to recovery, the global C-suite should consider ways to adopt China's willingness to extend and welcome the online shopping and wider technology ecosystem into its physical stores, rather than see it as a threat. In turn, this will boost the experiential aspect of their physical stores by generating new opportunities for "retailtainment", which creates novel and compelling reasons for consumers to visit them. This shift in approach requires decision-makers to think about how the 'New Retail' model can help them better integrate technology – such as cloud computing and location data analytics – with the physical environment of their stores, leveraging sales staff expertise and existing client relationships in the process.
While eCommerce has previously been considered a threat to brick-and-mortar retail, now it is seen by many businesses as the only way for them to survive.
Besides the benefits from a fulfilment and stock churn perspective of having an omnichannel infrastructure, the inherent digitalisation of the 'New Retail' strategy provides a holistic way of integrating different forms of marketing and consumer interaction into the sales experience. Brands in China have wholeheartedly embraced this new landscape, connecting with consumers through innovative digital approaches like livestreaming fashion shows and new collections; facilitating private sales through one-to-one exchanges between staff and consumers; and creating platforms for sales staff to promote products through livestreamed ecommerce events. The comfort and familiarity this seamless integration of infrastructure and interaction has achieved with consumers is unprecedented and provides consumers with constant connections to brands, their products and their communities, regardless of their preferred purchasing channel.
Perhaps above all, the key principle of this approach is to move away from seeing ecommerce as primarily driven by discounting and convenience, and instead see it as an opportunity to create a new format whereby entertainment, content and sociability are given equal weight to drive interest in products. To achieve this, a critical combination of both physical and digital channels is needed.
Looking back to 2003, the travel and trade restrictions caused by SARS led to the creation of China's world-leading digital infrastructure, where innovative companies and entrepreneurs built the country's ecommerce infrastructure which would go on to define and dominate Chinese domestic commerce. Now, in the midst of this current global pandemic, businesses now need to adopt similar tactics if they want to survive the unfolding crisis, and its aftermath.