Success in the Midst of a Global Pandemic
To hear about a company that's seen unexpected success during the current pandemic, we speak with another female leader - Grace Café, the President of C&C Janitorial Supplies, Inc., a company that partners with businesses to help optimise their supply chain, standardise their procurement strategies and reduce their standing inventories.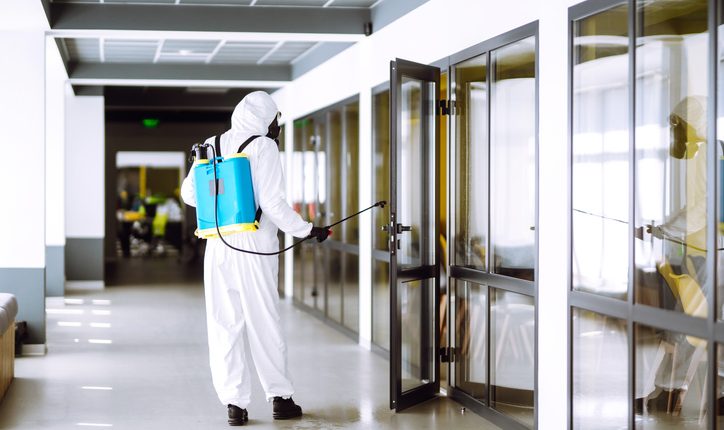 Have you been busier during the COVID-19 crisis? In what ways has it affected your operations?
As is imaginable, many people and companies have an urgent need for cleaning, disinfecting, and safety items during the pandemic. Consequently, C&C Janitorial Supplies has been much busier, having to usher our clients through the 'new normal'. This includes talking through product benefits, explaining product applications, and maintaining an awareness of mandated cleaning expectations. Above all, C&C offers the support, products, installation of training programs to clean and disinfect to help prevent the spread of the coronavirus in any facility. We are fortunate that we have so many trusted client relationships and have fostered this trust with new clients as well. In fact, C&C has remained committed to working closely with our clients regarding new cleaning standards or offering alternative products when necessary. The COVID-19 crisis, overall, has been an unexpected opportunity to rethink and reexamine cleaning and disinfecting products and strategies—processes that will likely last long after the crisis. It is our responsibility—and we take it seriously—to ensure that we are doing all we can to help our customers provide a safe, sanitary facility during this time. This takes constant research, staying up to date with trends, and frequent clear communication. Ultimately, we are always seeking to optimise what we and our products can do to support and maintain health and wellness.
As a female leader, what are some of the main challenges you've faced throughout your career? How have you overcome them?
I come from a modest background—I was born and raised in a small civil parish in Portugal and came to the United States when I was nine. Arriving in Hartford, Connecticut, I was presented with a first challenge: learning English and having to become a 'voice', so to speak for my parents. I would help with translating any conversation. Even though I was a child and did not know it yet, I was already setting in motion the necessary skills I would need as a leader. This includes communicating clearly and guiding others as a teacher of sorts. While I may have then, years ago, helped my family navigate American culture and language, now, I help clients weigh options for products and services that meet their needs. I believe my tenacity and willingness to learn and remain self-motivated even when I first arrived in America is what continues to keep me hands-on and committed to growing our company and maintaining a personal relationship with others.
The COVID-19 crisis, overall, has been an unexpected opportunity to rethink and reexamine cleaning and disinfecting products and strategies—processes that will likely last long after the crisis.
For instance, at C&C Janitorial Supplies, we visit clients' businesses, gauge their current situations and workspaces, and help them select the best products. Sometimes, we consolidate inventories by working with the same suppliers and, thus, offer tremendous savings while also enhancing our services in ensuring everyone has what they need.
Our company itself began with humble origins. In the mid-1980s, my husband and I began a small cleaning company in Hartford, called Martin Janitorial Services. Within a few years, however, we realised that we wanted to concentrate on the product side of janitorial services. We then sold our cleaning business and, in the early 1990s, focused upon launching C&C Janitorial Supplies.
C&C grew rapidly, and we now have our three devoted adult sons, as well as dedicated employees, working alongside us and continuing to make C&C the successful business it remains. It is staggering to think how far we have come. We continue to expand our business beyond Connecticut and the Northeast's borders, offering supplies and services to companies throughout the United States. We now deliver and ship products nationally to customers in areas of property management, retail, healthcare, educational and hospitality.
All I can really do to overcome challenges that may arise is to continue to maintain optimism, persevere, and communicate constantly with employers, clients, and employees alike to ensure we are running smoothly. We are extremely grateful for our customers who have helped with our business' growth; without their support, we could not exist or grow.
What's the one piece of advice you can offer to other female leaders?
Be confident and keep working to reach your goals. Always keep the channel of communication open, including with yourself. Sometimes, you simply have to trust your instinct and take leaps of faith. There are no rewards without risks, after all. And truly listen to your clients because they rely on your direction. We may be leaders in our industries, but we are also joint partners in others' successes.