Leave Your Mark on the World
To hear about the ways the pandemic has impacted their business as well as their plans to become eco-friendlier, we caught up with the current President of Blackburn - Jennifer Blackburn-Nielsen. Operating from California and Nebraska and founded by Jennifer's grandfather, Blackburn is the number one marking manufacturer in the world. Below we hear more about it.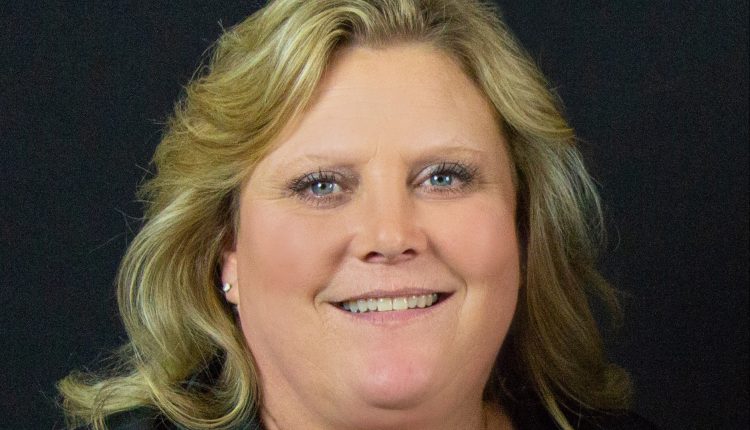 What were the origins of your business and how did you get to where you are today?
Blackburn Mfg. Company was started by E.A. "Bud" Blackburn, my grandfather, in the basement of a small family homestead near Royal Nebraska. Bud's uncle, Ray Blackburn (a surveyor), asked him if he could come up with a machine to attach a piece of cloth or paper to a piece of wire instead of using the wooden lathe stakes which was the current way to mark during surveys. Bud, a farmer by trade but a "tinkerer" at heart, would over the next couple of years, invent a marking flag machine to mass-produce marking flags using a small piece of vinyl attached to a wire staff. The first flag order was for one million flags, so Bud and his two sons, Bob (eleven at the time) and Jim (seven), ran the first machine around the clock for 30 days to fill that order. They then hauled it 6 miles into Orchard, Nebraska to put it on the train for shipment. Easy, right?  Well, maybe not but it sure started something all those years ago!
What sets you apart from other companies in the industry?
Blackburn prides itself as having the fastest lead times in the industry, with a variety of customisable options made from the best quality raw materials available. Four different flag sizes are available, including the two standard flag sizes of 2 1/2 by 3 1/2 inches and 4 by 5 inches. There are also over 16 colours of plastic and numerous Pantone inks for imprinting. We also have a BMC Marking sign product, which consists of a weather-coated cardstock. It is available in three different sizes and meets the posting requirements in the lawn and garden industry. A polyethylene flag uses a heat seal to adhere the flag to the wire, eliminating the need for glue. A more durable flag, (the polyethylene option) is more suitable in colder climates than vinyl.
We would not be where we are today if it wasn't for our dedicated employees and their loyalty to our company, as well as the customers they serve. We all strive to follow the same core values that the business was founded on – due diligence and hard work.
As a company, what is your main goal?
Here at Blackburn Mfg. Co., our goal is to guide customers from start to finish in creating a design for their business. This approach has led our digital marketing specialist Cara Friedrich to create and design Blackburn's new tagline: "Designed to Leave Your Mark". We customise your design on any of our high-quality products, allowing you to leave your mark.
How have you overcome the challenges you've been faced with, in relation to the current global crisis?  
By being proactive and trying our best to keep our employees safe all while continuing to produce the products that our valuable customers require. Our employees' safety and health is our number one priority, so we have taken all precautions and recommendations handed down by our local health district and state officials to safely power our way through this pandemic.
What do you think will be the pandemic's overall impact on your industry?  
I think we will definitely see a reduction in our overall bottom line. Sales have dropped off and it is getting harder and more costly to get our raw materials in here. With the economy being how it is currently, we are planning to hunker down and do our best to get through this difficult situation.  We have survived worse so I am sure we will prevail, but we are planning on a difficult time ahead as we move forward.
Are you planning to develop eco-friendlier flags in the future?  
We are continually looking at new products that would be more environmentally friendly. We have spoken with someone from the hemp industry about possibly producing a hemp-based flag or staff.  In today's world, there are always options out there so we are looking into those that would fit into our manufacturing processes. It is important to always try to evolve in today's environment.
What does the future hold for your industry and Blackburn?
Fortunately, we're very lucky that our products are used in many different industries and in many different ways. When one industry may suffer downtime, others excel. I see that the way our flags are used continues to change with new ideas popping up every year, but the purpose of marking is always going to be there, so I think our future is bright. Company-wise, we are starting to see the next generation take an interest in the business and come on board in many different capacities, which is very promising too.