Intel: We Need to Defeat the Diversity Deficit Now
Progress toward increased diversity in the tech industry is promising but slow.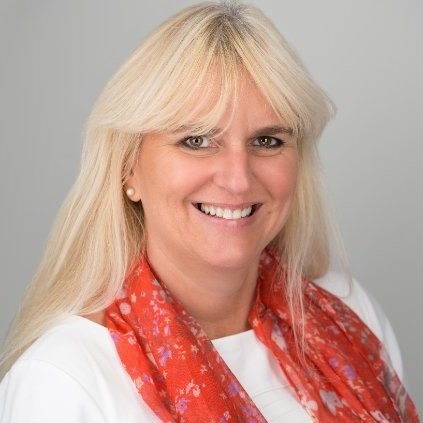 As big tech firms face increased scrutiny around their demographics, Intel's recent launch of its 2030 goals highlights why household names need to set an example and lead the way in order to enact long-lasting change.  
It's time for change. If recent events show anything, it is that diversity cannot be viewed as just as a bolt-on enterprise initiative; it is a deep cultural issue that we all have a responsibility to change. While pledges and words are a start, they are nothing without action.
Within today's technology sector, only around 11% of senior leadership roles are held by women, and women of colour only make up 4% of the computing workforce[1]. Even then, these are just averages. At Intel, we're striving to diversify our demographics by committing to increase the number of women in technical roles to 40% and double the numbers of women and underrepresented minorities in senior roles by 2030. With big names within the industry struggling to reach the 30% mark it's clear we have a long road ahead of us.
However, as of yet, there has been no global framework to hold organisations accountable for their hiring practices. This is why we have proposed the creation of a new standard industry index, informed by, and in partnership with, existing diversity frameworks.
If recent events show anything, it is that diversity cannot be viewed as just as a bolt-on enterprise initiative; it is a deep cultural issue that we all have a responsibility to change.
Improving diversity, without addressing the underlying issues that led to the deficit in the first place, is a barrier to long-lasting change. This index will allow companies, investors, and advocacy groups to understand the root causes of scarce inclusivity and expand their talent pipelines. We are adamant that this index will help organisations to act. Only through collaboration across major organisations, industries and countries can we address this global challenge and make our promises a reality.
Diversity and inclusion are our responsibilities
In an increasingly digitised world, large businesses – particularly technology companies – are geographically expansive and have immense cultural influence. As business leaders and managers, it is our collective responsibility to ensure that our decision-making is ethical, fair and progressive.
Diversity and inclusion are core to Intel's values – and they should be core to all businesses' values. All organisations need diversity. The reason for this, in itself, is because it is morally right to have a diverse workforce and any lack of inclusion or discrimination is wrong. Diversity also brings fantastic benefits to organisations. Again, and again, research shows that having people from different backgrounds, with different life experiences, brings together a better culmination of ideas and creative thinking – all of which are key to fostering innovation.  Research from McKinsey shows that companies in the top quartile for gender diversity outperform their competitors by 15%, and those in the top quartile for ethnic diversity outperform their competitors by 35%. Championing diversity is not only ethical but brings with it a plethora of business benefits.
So, what can you do, with your influence, to help make things better? As well as joining our proposed Index, we have identified some crucial actions that are working well in our own organisation, which you too can employ to make your pledges to a reality.
Strategies for change 
Understand what an inclusive culture really looks like: At Intel, we want to create a culture where every single one of our employees feels like they are free to express their authentic selves – and to be appreciated for who they are. As a business leader, you should nurture your workforce's individuality, and ensure that minority employees feel supported, empowered and psychologically safe inside the workplace. This kind of culture will foster creativity and drive business results, as well as improving employee retention and progression.
Tackling the problem from the top down: Leadership positions are traditionally dominated by white men – a far cry from being proportionally representative of the wider workforce or even society. Fostering diverse talent in the boardroom is key to true, cultural change. Not only will having a more balanced boardroom help to alter any unconsciously biased decision-making but it will also be motivational to employees, signalling that there is a path forward and upwards within the company. Organisations must ensure that they are embedding inclusive leadership practices into their culture and fostering a diverse talent pipeline.
This talent pipeline should also consider future generations. At Intel, for example, we support global education initiatives that encourage young women and underrepresented minorities to explore careers in science, technology, engineering, and math (STEM) fields.
Within today's technology sector, only around 11% of senior leadership roles are held by women, and women of colour only make up 4% of the computing workforce.
Removing hiring biases: If not created already, it is a necessity that organisations have practices in place to remove bias during the hiring process. These best practices can include, for example, posting of formal requisitions using impartial descriptions of qualifications for all open jobs, and having diverse slates of candidates and diverse hiring panels.
Addressing accessibility: Inclusion must go hand in hand with accessibility. Organisations should support and empower employees with disabilities and ensure that job applications are accessible for all. Digital accessibility means designing software, hardware, and services so that a wide range of users—including people with visual, auditory, motor, or cognitive disabilities—can navigate and understand digital content on websites, mobile applications, and electronic devices.
Creating leadership councils and building internal networks: Leadership Councils are a great way to reinforce accountability within the organisation and promote the progression and growth of diverse employees. For example, at Intel, we have the Intel Disability Leadership Council, Veteran Leadership Council, Black Leadership Council, The Intel Network of Executive Women (INEW) and many others to help advance leaders within their respective communities. The creation of these councils within your own organisation will act as a support system for employees and builds a sense of allyship. It also helps to foster an inclusive culture where all employees can thrive professionally.
Ultimately, as we venture further into an age of innovation, large technology companies have an additional corporate responsibility to the societies they operate in and face mounting pressure to create lasting change for the industry. When you stand back and reflect on what organisations are currently doing to promote diversity and inclusion, it's glaringly clear that this needs to be taken more seriously. Empty words will no longer stand. While some may have started their journey, progress across the industry remains slow. By signing up to our proposed Index, the industry can come together to agree on a set of shared metrics and language for discussing what exactly diversity and inclusion means. Only by unearthing the cultural discrepancies that are leading to a lack of diversity within organisations, can we help to be part of the change that is needed to improve our workforce and society as a whole.