The Challenges of Sustainable Packaging
To learn about the pressures the packaging industry faces in connection to sustainability, we speak with Adrian Bucurescu, Co-founder and CEO of Arte Grup - a flexographic label printing house located near Bucharest, Romania.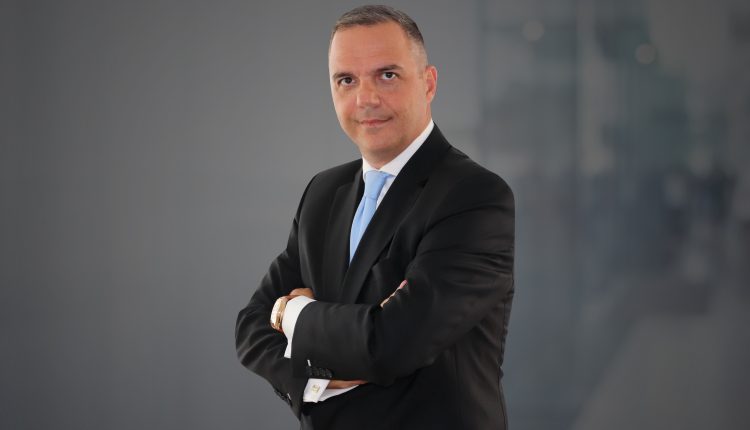 What's the story behind Arte Grup?
22 years ago, when I founded Arte Grup, I had very limited experience in printing, but I was confident in my dream to create a successful printing business. The specialisation in packaging came a few years later due to an incredible increase in packaging demand and the shortage of manufacturers in the internal market. For context, I'll briefly explain the industry's background. In 1989, when communism collapsed, the printing industry in Romania was obsolete and very outdated from a technological perspective. Flexography was practically non-existent during the socialist era, as rotogravure was preferred, which was a slower and more costly process. On top of this, most state-owned printing houses collapsed in the 1990s, while on the other hand, those who chose flexo printing started from scratch, with no experience or qualified technical staff.
Hence, in 2004, when we decided to manufacture packages, the plastic label market was still at its incipient stage but had a huge potential. In 2005, I decided to take the first flight to Cincinnati, Ohio, go to Mark Andy's yard and buy our first printing machine. Thanks to our success, seven-year later, I had to take an even bigger step and go to a bigger flexo printing equipment world manufacturer – Girona-based Comexi.
The reason why Arte Grup is successful is because we believed in it, we kept our work at high-quality standards, we paid attention to details and developed long-term relationships with all our partners. Today, Arte Grup is one of the largest roll-fed label suppliers in Romania.
What do you think is the one thing that sets you apart from your competitors?
Currently, the Romanian label market is fairly stable. Customer migrations are rare because the few manufacturers of flexible labels and packages have the capacity to respond to customer demand at this level, both in terms of quality and financial matters. I believe that in a market where the promises fulfilled by suppliers are similar, ArteGrup stands out through its ability to be much more flexible and to support its customers and look after them as if they are our best friends.
Are you working on any eco-friendly products in the future?
For many years, we have developed plans and projects adapted to the market trends and in line with the changing needs of our customers, who are large multinational groups in the FMCG area. We need to be permanently innovative, to invest in revolutionary technologies and to use new generations of biodegradable plastic materials, such as Nativia, which is produced by Taghleef Industries.
What do you think the future has in store for you and your industry?
Recently, life has shown us how unpredictable our future can be. In less than a month, we were shown how fragile human life is, and how easily businesses and markets can completely disappear. This lesson motivates us and compels us to operate at a higher level, in a way that will allow us to support our multinational customers.
As for sustainability, we need to continue resisting the huge pressures placed by environmental norms on plastic packaging, which are sometimes exacerbated. We all want to have a green planet, but the materials discovered by science in the past 150 years cannot be replaced overnight with non-polluting ones. Plastic packages must be assessed both from the perspective of their effect on the environment and on the economy. Currently, we have many eco-friendly materials, but not all of them are as cheap. At the end of the day, it's up to the consumers to decide whether they are willing to pay more for a product or not.