Mayakoba – The Jewel in Riviera Maya's Crown
If heaven is a place on earth, that place can't be too far from the Mexican Riviera Maya – the stretch of Caribbean coastline on the country's Yucatan Peninsula.
And if you're looking for a base from where to explore everything this beautiful part of the world has to offer, then look no further than Mayakoba – an ultra-luxe 620-acre destination surrounded by lagoons, cenotes, lush jungle, tranquil waters and white-sand beaches. Home to four luxurious hotels – Fairmont Mayakoba, Andaz Mayakoba, Banyan Tree Mayakoba and Rosewood Mayakoba – Mayakoba is a destination in itself. Each with a very distinct personality, the hotels' proximity allows guests to enjoy more choices and a bigger variety of amenities than your average stay in Riviera Maya – access to four different spas, over 25 restaurants offering an impressive variety of cuisines from across the globe, a three-mile-long nature trail, a spectacular 18-hole golf course, and a vibrant village square modelled after the historic Colonial plazas in Mexico which serves as an event space.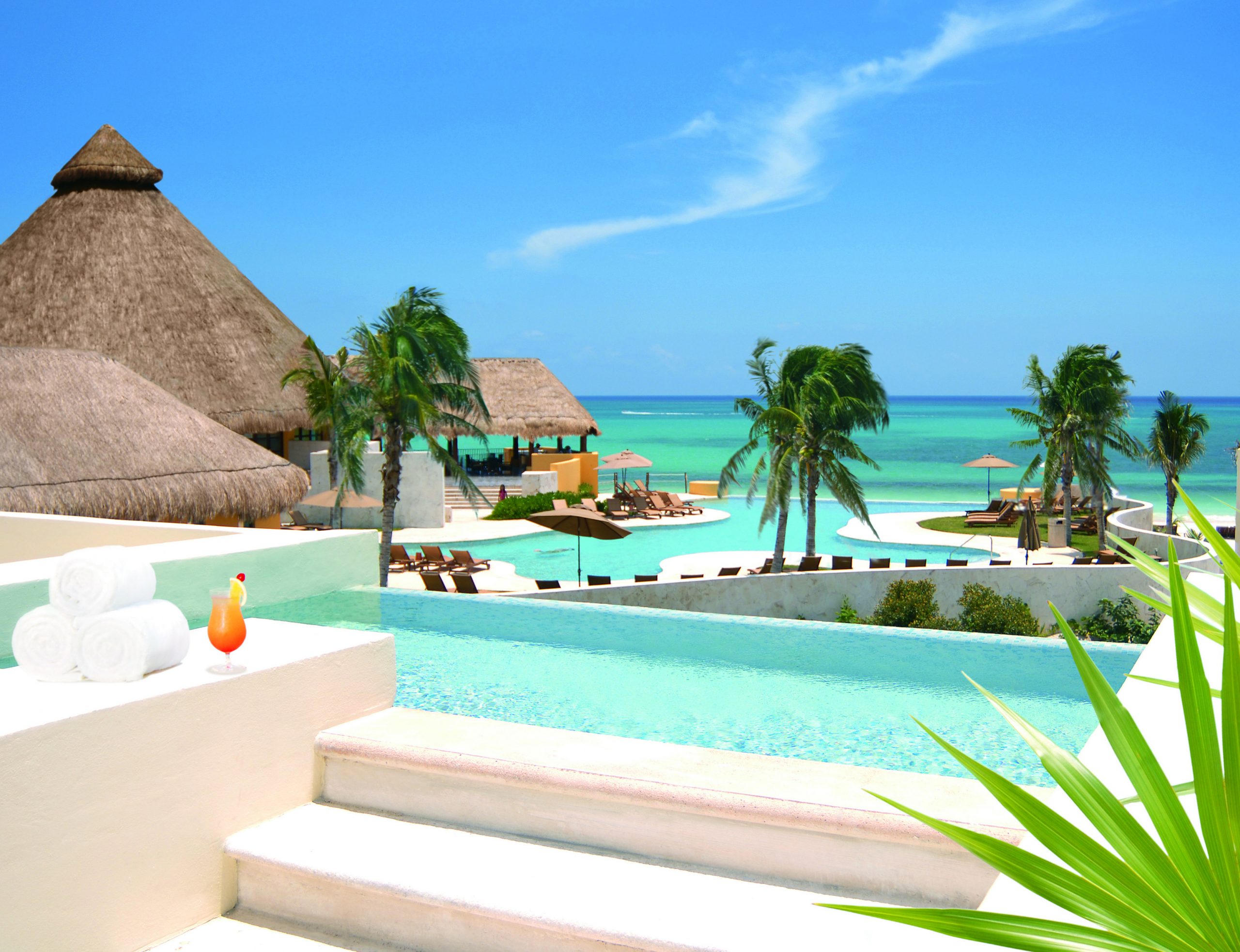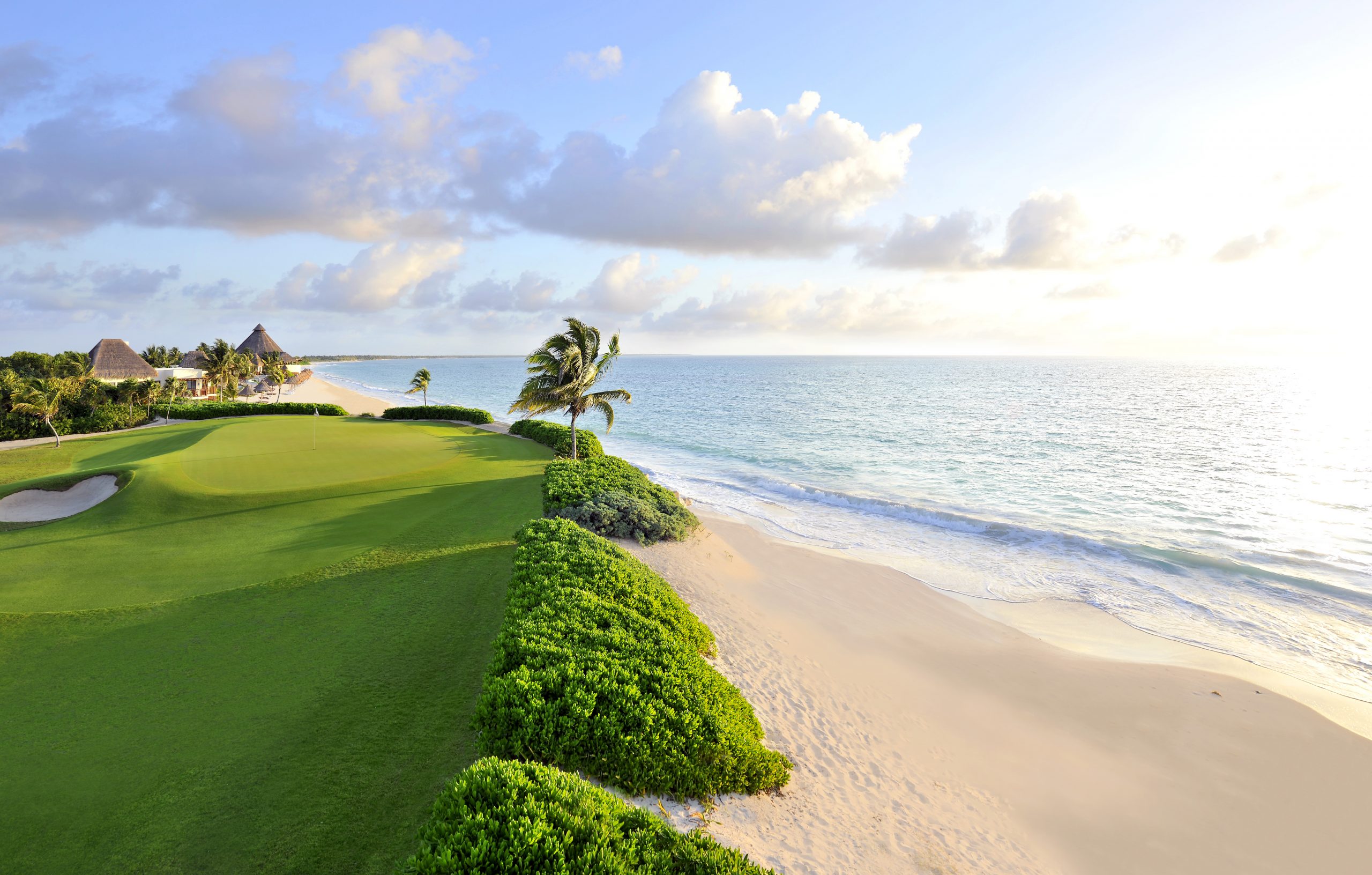 Fairmont Mayakoba
Our first stop is Fairmont Mayakoba, which is a favourite with guests travelling with the family. We check into one of the 401 rooms and suites and after a quick espresso on our beautiful terrace which overlooks Mayakoba's stunning waterways, we head to dinner at the new Ki Bar right on the beach. We raise a glass to toast our first Mexican sunset and spend the rest of the night indulging in a sumptuous Korean BBQ meal.
In addition to the recently opened Ki Bar, the AAA Five Diamond hotel offers four more restaurants – Lobby Lounge, El Puerto, Brisas and La Laguna – each offering carefully curated menus featuring modern Mexican, Asian and coastal concepts.
On the following morning, after a breakfast of fresh fruit and traditional quesadillas, we take a 45-minute private boat trip around Mayakoba's waterways where we cruise around twisted monkey trees. We're lucky enough to spot some of the 300 species of wildlife that call the resort home, including a one-year-old alligator, fish, a plethora of brightly coloured birds and even some turtles!
Unfortunately, it's a bit too windy for us to spend the afternoon at the water sports centre, which offers activities such as diving, jet ski, jet board, kayaking, stand-up paddling, snorkelling, sailing, volleyball, water motorcycle, a VanDutchYacht and more, but the extra free time means one thing – finding a spot in the sun by one of Fairmont Mayakoba's numerous pools with a mojito in hand.
For those struggling to beat the jetlag, a visit at the 37,000-ft2 Willow Stream Spa is a must-visit the two mineral pools and the steam room, break a sweat at the fully-equipped gym or book a massage in one of the spa's 20 treatment rooms.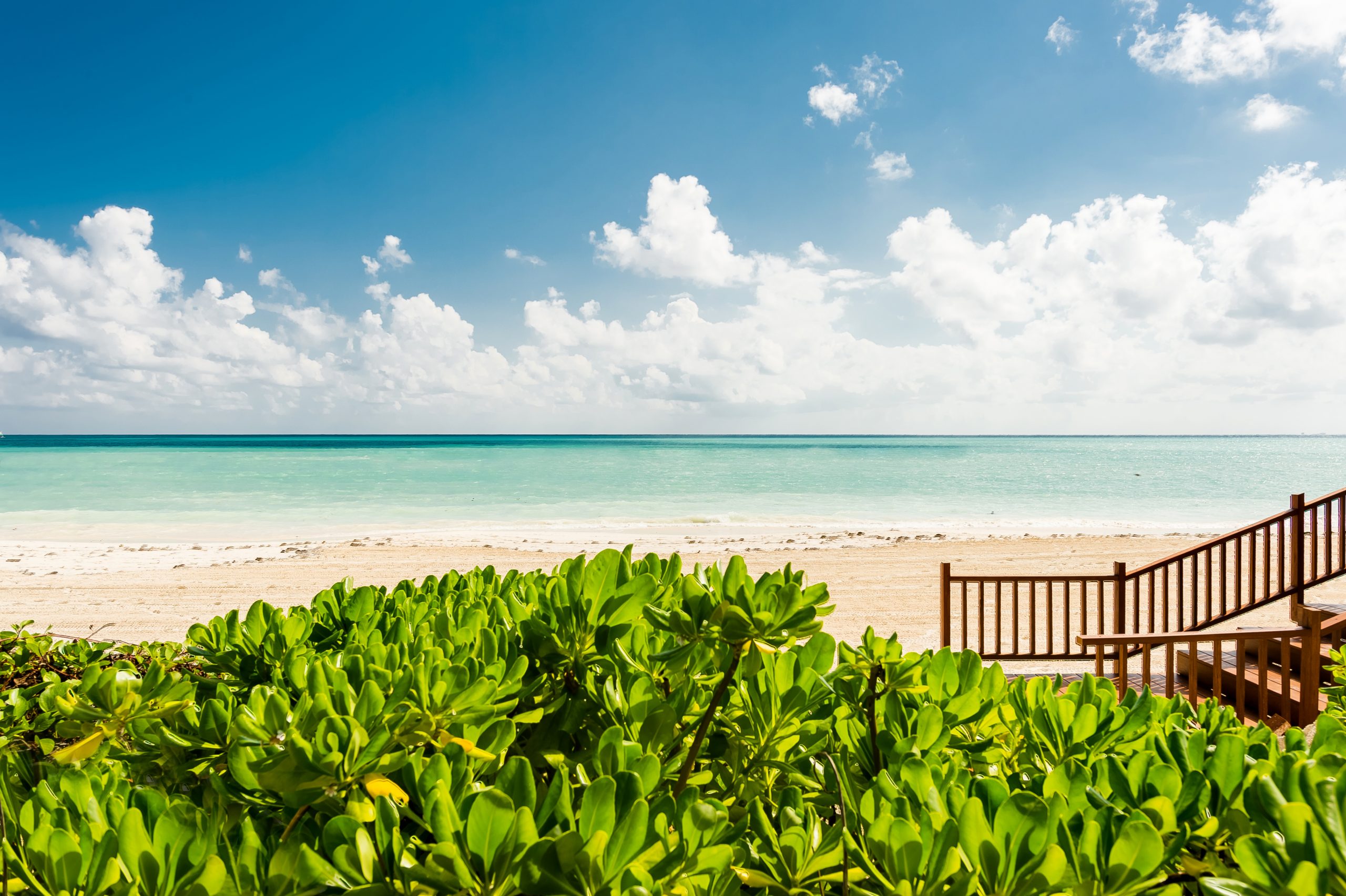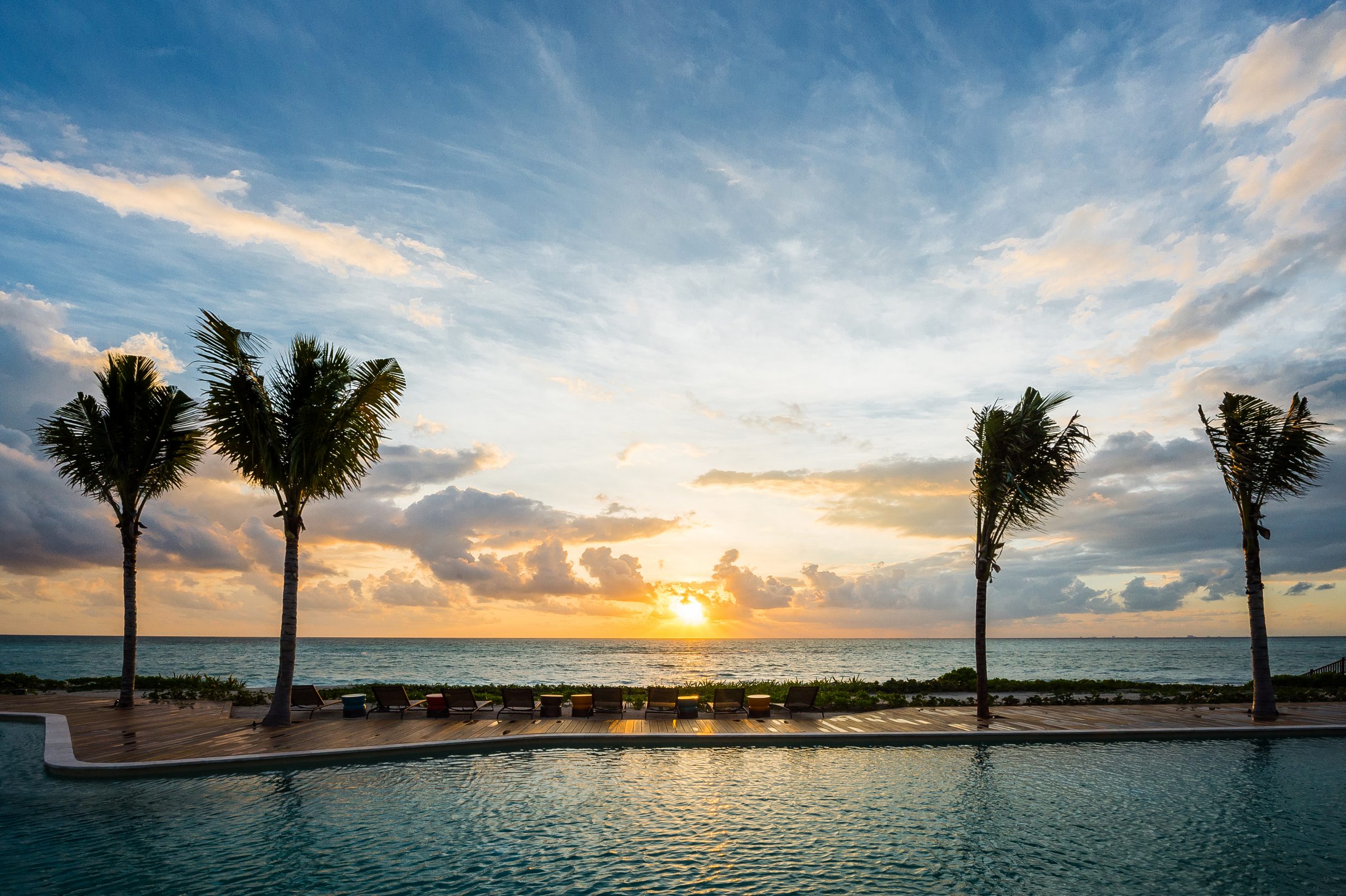 Andaz Mayakoba
Encapsulating the very nature of Mayan culture, Andaz Mayakoba offers its guest a taste of modern Mexico's cuisine and culture. With its 214 guestrooms, including 41 luxury suites, and the exquisite Naum Wellness & Spa which offers a myriad of authentic Mayan spa experiences, Andaz Mayakoba guarantees to make you fall in love with Mexico!
Casa Amate is an unmissable part of any stay at Mayakoba for the ultimate Mexican and Latin American brunch experience. The restaurant is designed to resemble the home of a traveller passionate about Latin culture (each room designed as one would find in a house) and is built around a courtyard with an Amate tree (which gives the venue its name). During brunch hours, the casa transforms into a sight-to-behold buffet with rooms and stations dedicated to every breakfast item one may desire and a bar where a smiley bartender whips up ice-cold margaritas and mojitos.
For dinner, Casa Amate serves a variety of salads, soups, meats, poultry and fish inspired by different Latin American countries. The restaurant also offers 'Chef's Table' – a three-course dinner experience where Chef Miguel Gomez cooks and plates every dish in front of his guests, explaining the locally-sourced ingredients he uses and the processes involved. Each dish is also paired with a carefully selected wine to perfectly complement its flavours.
Banyan Tree Mayakoba
A proud recipient of Travel+Leisure's 2018 'Best of the Best' award in Mexico, Banyan Tree Mayakoba is the only resort in Riviera Maya that offers villas only, all with a private pool. True to the Banyan Tree family, Banyan Tree Mayakoba blends modern Asian design with Mexican elements. Varying between 3,153 ft2 up to 5,511 ft2 in size, each villa caters for between two and six guests and celebrates a fusion of outdoors and indoor living.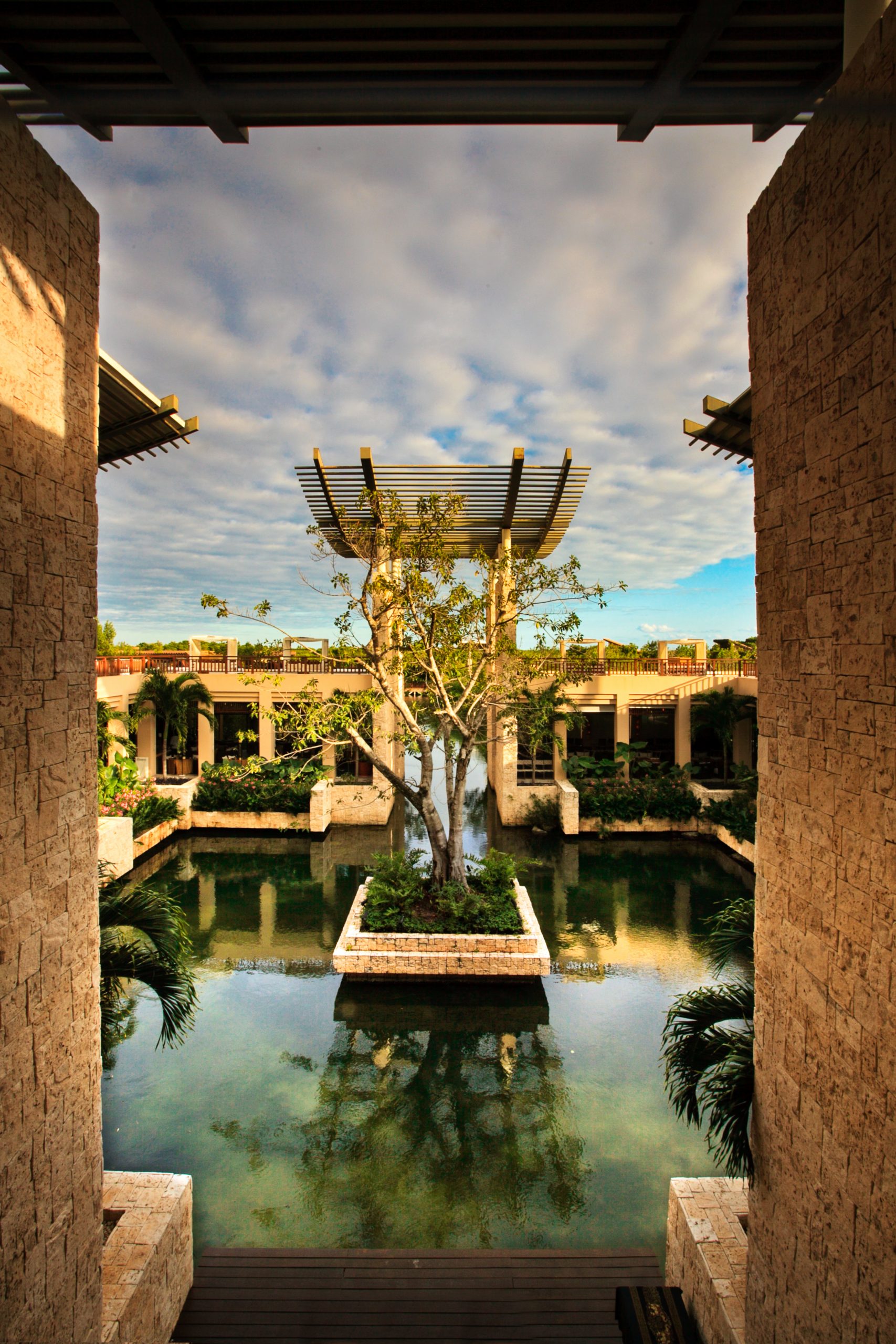 Guests staying at Banyan Tree Mayakoba can enjoy a truly impressive range of dining options – from private in-villa dining to gourmet restaurants and quick bites to eat. Culinary experiences range from authentic Thai cuisine at Saffron, to the freshest seafood and contemporary Mexican fare. For a traditional Mayan dining experience, guests can try HAAB Maya Dining which takes you on a deep-in-the-jungle adventure revealing the culinary secrets of the ancient Maya civilisation.
A visit at the award-winning Banyan Tree Spa is mandatory! Make sure you try the Rainforest – a complete hydrothermal experience, combining the best of European spa and hydrothermal therapies whilst sticking to the Asian wellness philosophy.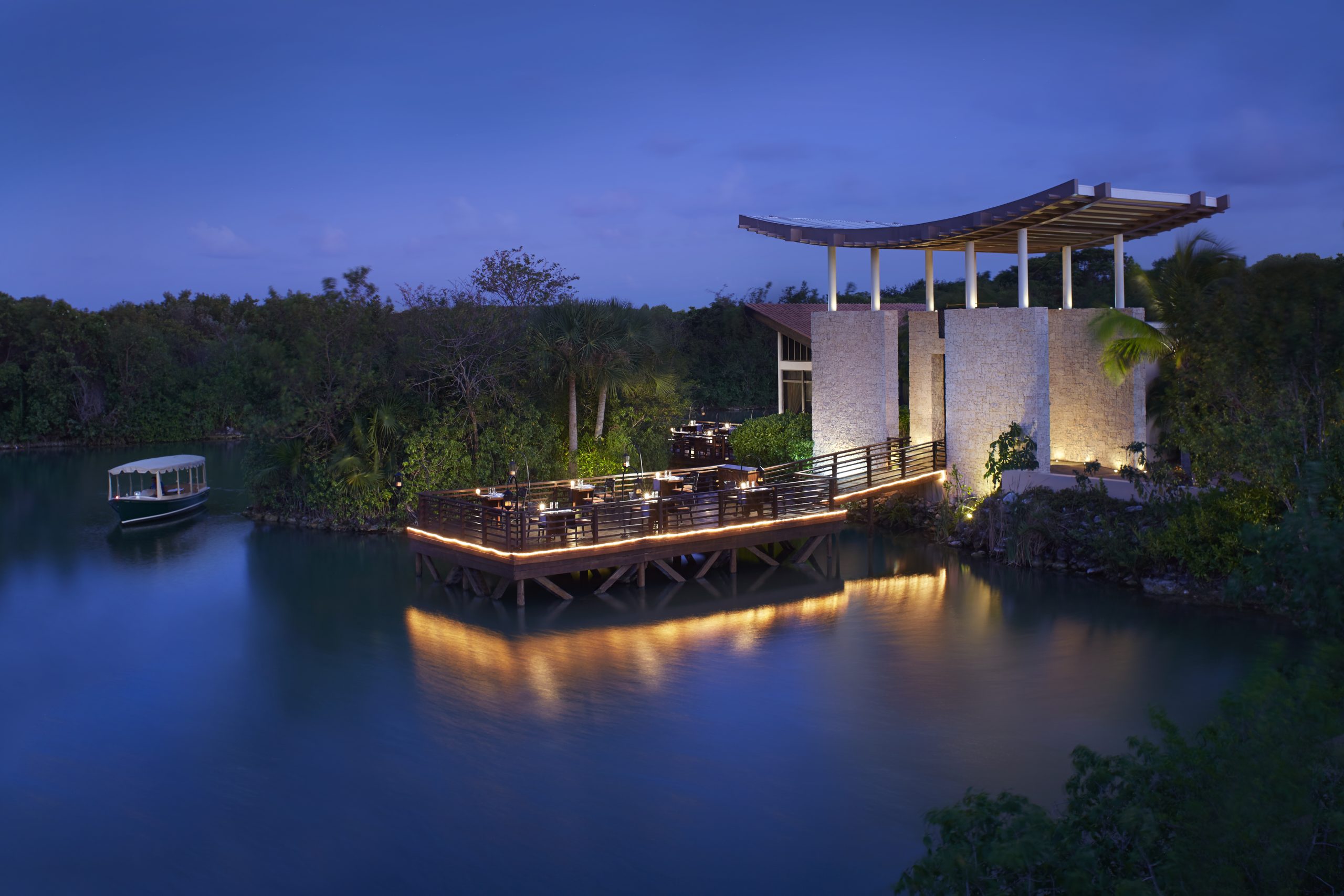 Rosewood Mayakoba
Rosewood Mayakoba is the most exclusive of the four properties. Constantly voted as one of Mexico's best resorts, Rosewood Mayakoba is undoubtedly the jewel in Mayakoba's crown. With its 129 luxurious suites crafted from indigenous materials, Rosewood Mayakoba blends Mexican resort chic with sleek interiors. Luscious greenery, divine on-site restaurant offerings, white sandy shores looking out onto the aquamarine sea and the truly breathtaking Sense Spa will make it impossibly difficult to imagine ever leaving this place!
Whether you choose to stay in a lagoonside or beachfront suite, you can enjoy a private deck with loungers and a view, as well as your own private plunge pool and butler service.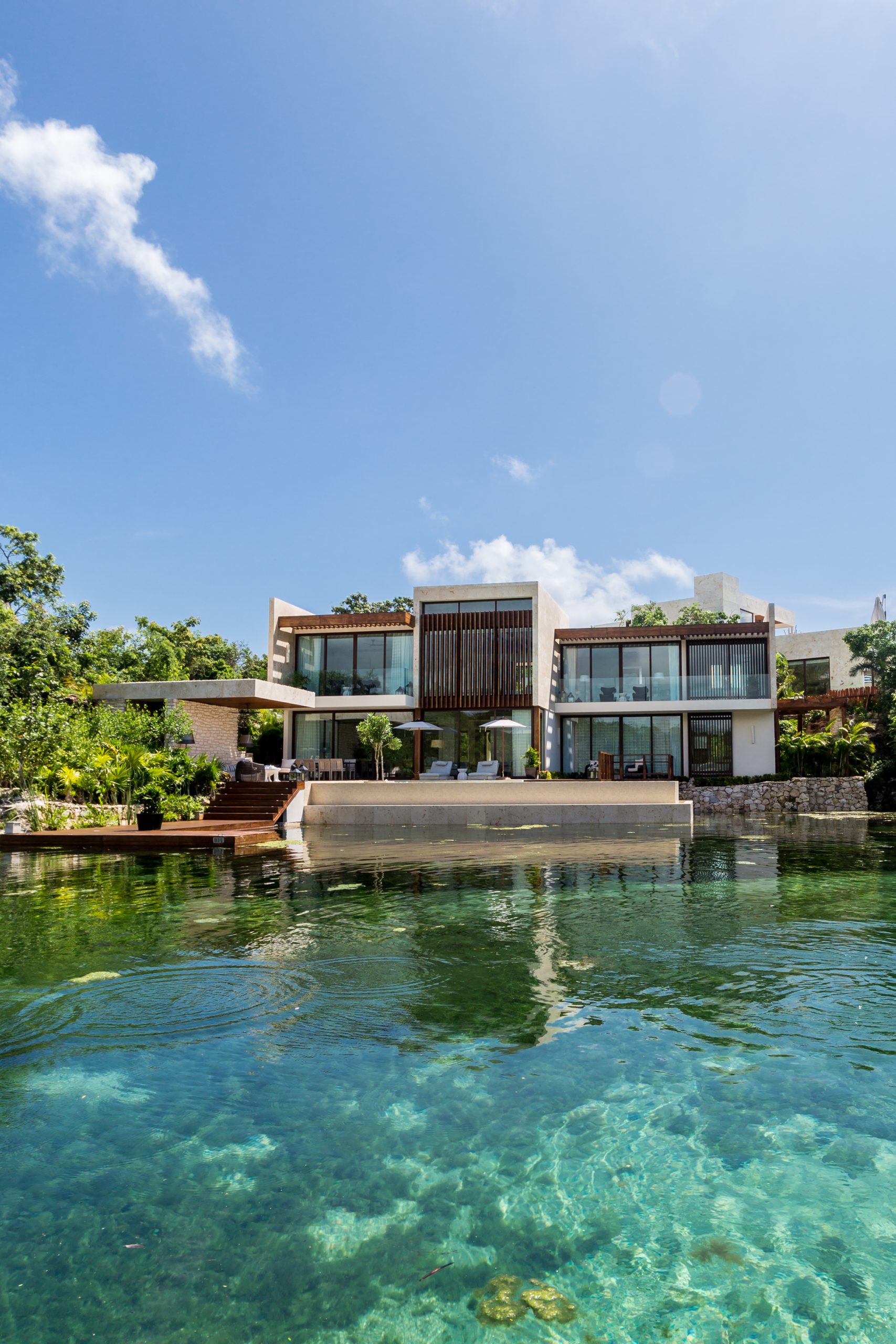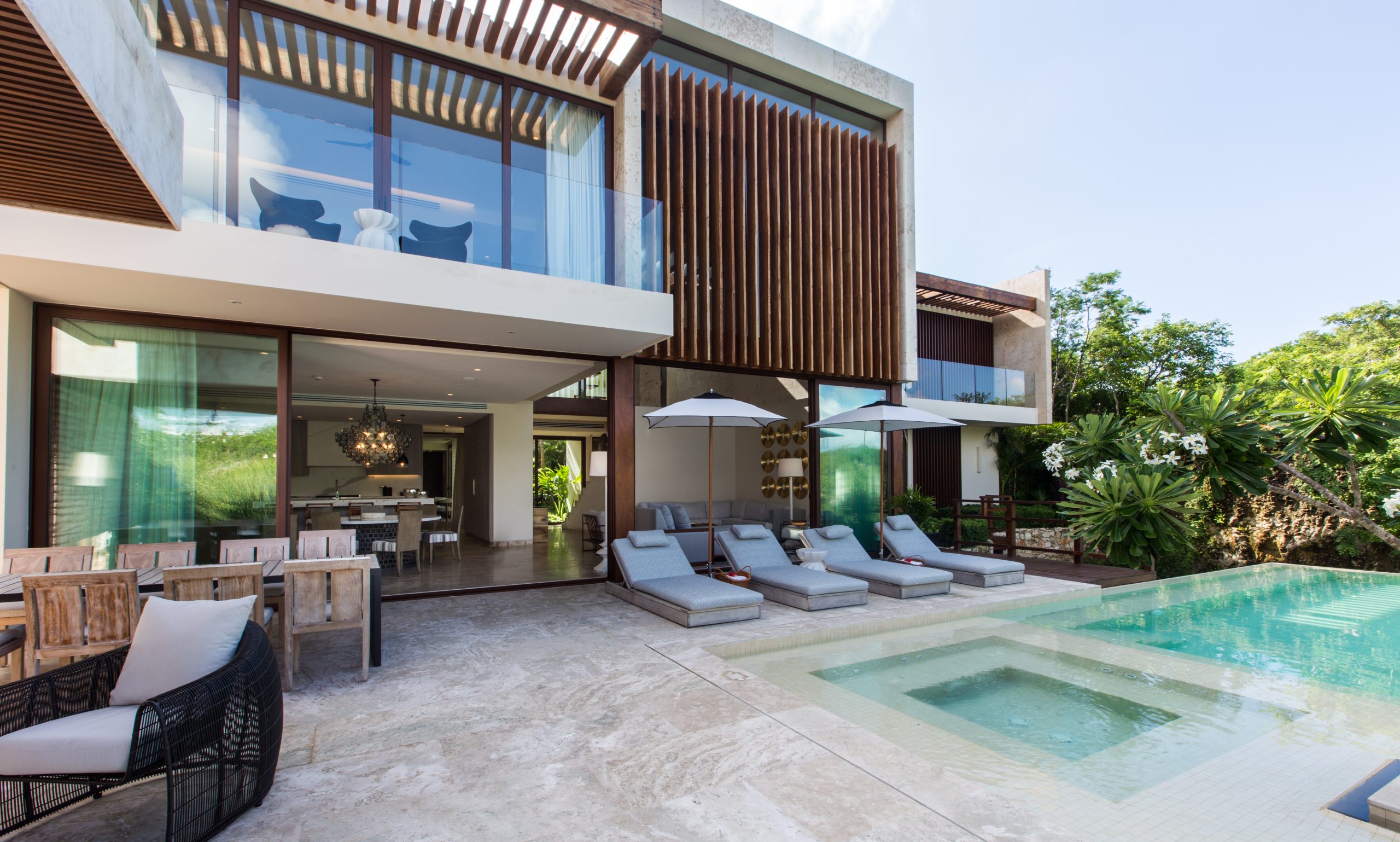 And if you find yourself falling too deeply in love with Mayakoba – fret not! Mayakoba Residences can help you call this little piece of heaven home! Rosewood Residences (full ownership with prices starting at $3.3 to $9.8 million and rental options available) and Fairmont Heritage Place, Mayakoba (a private residence club with three- and four-bedroom villas sold in 1/12 fractions starting at $219,000) both provide a myriad of options for investment. Full ownership at Fairmont Residences is also available and starts at $1.5 million. In addition to benefitting from the impressive abundance of premium services and amenities of Mayakoba's four resorts, owners are also offered rental program options for those days of the year when we have to stay on the grind.
Rosewood Residences Mayakoba recently announced that its only oceanfront villa, Beachfront Villa Five, within its newest collection is up for sale. Priced at $9,850,000, the unique 16,264-ft2 home comes with six bedrooms and sleek interiors inspired by the natural beauty of the Riviera Maya. Designed by Javier Sordo Madaleno of Sordo Madaleno Arquitectos (SMA), the villa features interconnected indoor and outdoor spaces perfect for gatherings, as well as more intimate areas for relaxation.
For more information, go to https://www.mayakoba.com/residences/