How CEOs Can Successfully Implement Charitable Initiatives
In the wake of the COVID-19 pandemic, CEOs are considering how their organisation can support charitable and grassroots initiatives. Many believe that finding a partnership that delivers value for both parties is impossible – but it doesn't have to be.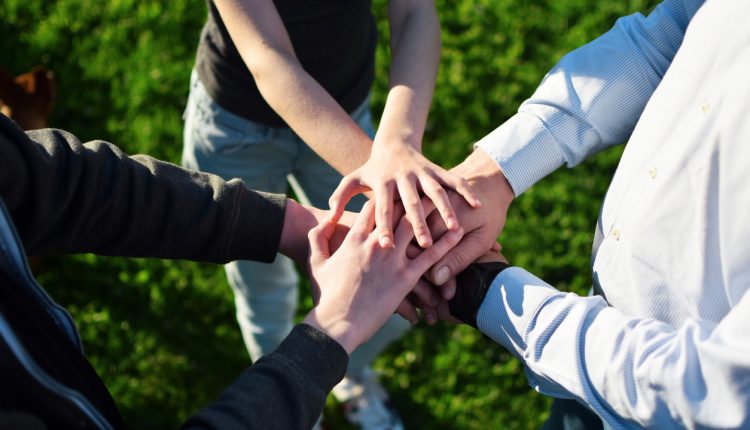 Rosemary Macdonald, CEO of UK Community Foundations (UKCF) –  a national network of 46 community foundations – shares how business leaders can successfully implement charity partnerships that have potential to define them for years to come.
For many organisations, corporate social responsibility (CSR) is an important part of every project they undertake; recent events may have prompted others to consider CSR for the first time. The pandemic has certainly provided food for thought, as many businesses re-evaluate whether their current charity partnerships deliver tangible value – and others begin policies from scratch.
A company's CSR is essential in building emotional connections with customers and staff. Wider company initiatives often reflect an organisation's core values – considered and compassionate reactions to world matters, such as COVID-19, can help reinforce brand integrity and trust.
CEOs should implement CSR strategies that inspire and motivate. Initiatives that build towards a better and brighter world can galvanise teams and peers to deliver impact that benefits wider society, workplace morale, employee engagement, and aids staff retention.
Define and share your company values from board level to customer facing staff
CEOs must consider and communicate their company's corporate and social values, whether that be to drive societal change, promote environmental sustainability or support worthy causes.
Involving your workforce from the start can pay dividends later, as employees will accept and support the initiatives your organisation prioritises. Therefore, when initiatives are put into place, a culture of caring and responsibility exists from recruitment to retirement.
COVID-19 has highlighted the importance and willingness of businesses to support their local communities. Businesses of all shapes and sizes have displayed empathy to those in need and have responded in different ways to do their bit and give back to the communities local to where they are based.
Involving your workforce from the start can pay dividends later, as employees will accept and support the initiatives your organisation prioritises.
In response to the pandemic, Barclays established The Barclays Foundation to provide a £100 million Community Aid Package for charities working to support vulnerable people impacted by COVID-19. By supplementing its corporate contribution with a commitment to match staff's personal donations to charities aiding impacted communities, Barclays put employees at the forefront of making a significant and lasting improvement to the lives of their local communities.
As lockdown eases and life begins to revert to a form of normality, CEOs should consider how to continue supporting local communities. Doing so can build brand loyalty from customers and ensure the ethos of CSR is embedded in the company when re-engaging furloughed staff. Communicating CSR initiatives using language sensitive to the climate will help CEOs build trust without being wrongly misconstrued as 'green washing' for reputational gain.
Develop an action plan
CEOs have a responsibility to ensure the business can deliver on its mission statement. They must effectively communicate company values and develop charity partnerships that align with the business for mutual benefit.
A successful CSR strategy leverages the passion of stakeholders, staff and customers. When researching charities, it's important to consider which match the company's aims, size and outlook.
CEOs of larger companies who want to split funding between charities, or are unsure which best reflect the values of their business, can approach their local community foundation for guidance. This is what the National Emergencies Trust (NET) has done for its Coronavirus Appeal.
Launched to support the grassroots charities providing aid to the most vulnerable throughout the outbreak, NET is working alongside UKCF to distribute funds to communities in need.
By working with community foundations CEOs can be reassured that their financial contribution is reaching those most in need through the strict governance, transparency and accountability provided by community foundations across the UK.
Take a 360 approach
Research shows that nine in ten UK volunteers feel their work makes a difference. The key to engage and motivate employees is enabling them to help charities they have affinity to – through volunteering, team building, fundraising, pro-bono work, payroll giving or matched funding. It's important that organisations offer more than just a salary. Staff want to align with company values and engage with company initiatives – embrace it!
By working alongside an organisation like UKCF, which puts businesses in touch with like-minded community foundations and private grant-making trusts, CEOs can quickly design and launch bespoke programmes. These custom policies, which would otherwise be months in the making, heed businesses' corporate social values, increase company engagement and staff retention, and deliver more value for every pound raised.
When Nationwide Building Society launched its' Community Grants Programme – which encouraged housing projects and charities to apply for grants to help provide support for local communities – it gave Nationwide members a role in deciding which charities to fund. This was essential to the success of the programme.
The key to engage and motivate employees is enabling them to help charities they have affinity to.
UKCF reached out to its network of housing-related grassroots charities and helped share Nationwide's vision – that everyone deserves a place fit to call home – and encouraged charities to apply. UKCF reviewed and shortlisted applications before sharing them with Nationwide members and employees who form regionalised Community Boards. Each Board member voted and decided as a team which charities should receive a grant.
Being acknowledged and heard in the choice of charity partner ultimately contributed to greater motivation and job satisfaction for Nationwide team members, in addition to gaining insight and furthering relationships with its members.
Embed CSR from the outset
A key function of CSR is to bolster and retain strong brand integrity. But to be successful, the strategy must be organic and embedded into the company's structure. Visibility and external communications play an important part too. CEOs that explain their thinking and rationale are more likely to build loyalty with customers and staff.
Ultimately, the best CSR driven companies incorporate activity into the organisation's culture from the outset. Nominating a 'Charity of The Year' or offering staff a charity day, are simple ways to embed a culture of 'giving back' and integrate CSR into a company's operations regardless of size.
For those yet to implement CSR, the pandemic has shown us that now is the time to make the leap – and avoid being left behind.