The Essentialness of Business Continuity While Working Remotely
Now that remote working has become the new normal for many companies, CEOs have an opportunity to make their business models more efficient – and ensure that they are well-prepared for future crises.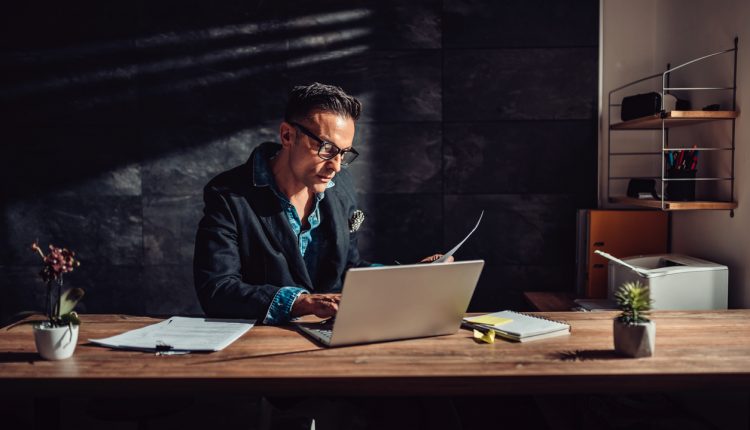 The first thought for many CEOs when the scale of the coronavirus pandemic was realised would understandably have been a primal instinct; survival. The world seemingly came to a standstill almost overnight and businesses across all sectors and regions instantly felt the impact of the situation. The priority would have been what do I need to do to ensure we survive this crisis? What changes, if any, do I need to make? Nelson Sivalingam, serial entrepreneur, award-winning filmmaker and founder and CEO of intelligent learning platform HowNow, outlines some of those essential changes.
We are now past that initial shock phase and have entered a period of relative stability, where remote working has become the new norm and CEOs can look beyond basic survival and return to focusing on the growth of their business. But with the added disruption of remote working still a factor, how can a business stay committed to its long term goals of growth and profitability?
Here are some of my top points for maintaining business continuity when the whole company has been forced to work remotely for the first time:
Utilise or develop a business continuity plan
A business continuity plan is designed to provide an outline for a business when unforeseen circumstances strike, typically designed for the impact of a natural disaster or even a terrorist attack. The plan will detail a strategy for continuing operations during short and long-term disruptions. If you did have one of these plans in place it is highly unlikely that it specifically addresses a global pandemic, but it would have been invaluable in ensuring that procedures were followed that allowed operations to continue smoothly, with everyone in the company following the same script.
A business continuity plan is designed to provide an outline for a business when unforeseen circumstances strike, typically designed for the impact of a natural disaster or even a terrorist attack.
Create a centralised knowledge hub
Businesses new to remote working are often caught off guard by the amount of knowledge that is spread throughout the team and the amount of chasing this results in when the team is separated. Create a centralised digital hub to store knowledge and you will soon notice how much smoother the overall workflow is, with less time spent virtually tapping shoulders for quick questions and sign-offs. When it's safe to return to the office again, you'll be surprised at how much more efficient different processes can be when everyone is kept on the same page, and the immediate effect this has on overall business continuity.
Adapt your L&D strategy
I'm a firm believer that standing still is falling behind and this has become especially relevant under current circumstances where over a quarter of UK workers have been furloughed. The ability to continue with training programmes enables employees at all levels, right up to the CEO, to use this valuable time to not only improve their skill set, but to also keep their head in the game and ready to hit the ground running when normality resumes.
This can only work, though, if you adapt your current L&D strategy to a remote environment. You can do this by assessing your digital capabilities and identifying any weaknesses within the current infrastructure. Where have the gaps already appeared in delivering training and what long term solutions can be put in place to fill these gaps?
It will also be a good idea to re-prioritise your learning and development strategy for the rest of 2020. There will be areas in the training programme that have suddenly become high priority, with the development of communication likely one of them. Effective communication will be especially critical in maintaining business continuity while working remotely, and subsequently feed into and improve other areas of the business.
Get the balance right
With this extra time, it may be tempting to engage employees, especially those in higher management positions, with as many training courses as possible, but it is important to keep this manageable and deliver it in digestible instalments.
Everyone will be feeling the extra strain at the moment and extenuating circumstances will be having a bigger impact than ever. It is essential to bear this in mind when managing your workforce and take their mental wellbeing into consideration. Keep them busy, but don't overload them.
There was no way to prepare for everything that this pandemic has thrown at us, but it is possible to adapt and maintain business continuity if the correct solutions are approached with a long-term perspective. Keep everyone connected, continue with the training strategy, learn from this experience and make the necessary changes, but most importantly, remain optimistic.