Integrating Inclusivity Into Company Culture
Inclusivity has been proven to make companies more innovative and profitable. But how can an organisation shift towards a more inclusive model?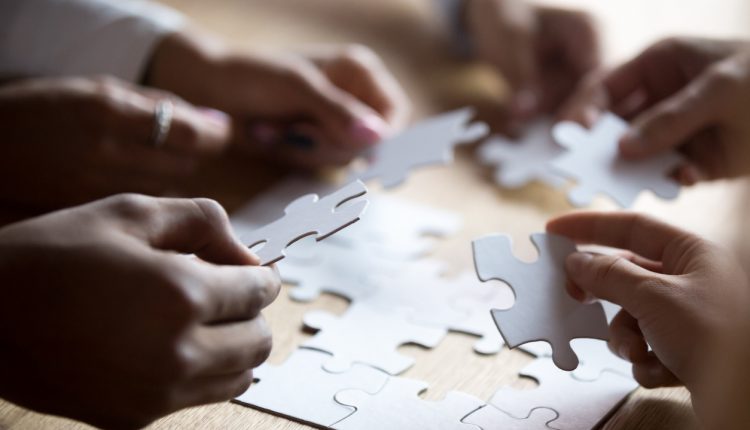 Pete Eyre, Managing Director at Vevox, gathers some advice on how companies can grow stronger through inclusivity.
We are seeing a growing focus on inclusivity across organisations today. Businesses of all sizes and types are aware of the numerous benefits that come with being inclusive – from improved employee engagement and retention to increased productivity and the development of new ideas. In line with this, a report by Josh Bersin and Deloitte found that inclusive companies are "1.7x more likely to be innovation leaders in their market'. Increasingly too, senior management teams understand the risks not being sufficiently inclusive can bring: from missing out on creative ideas to closing themselves off to the skills of a major part of the talent pool available to them.
So, inclusivity is increasingly a key objective for many businesses. And many organisations are making good progress. In a recent survey of employees from 117 workplaces, carried out by Wildgoose, 73% of respondents said their place of work is an inclusive one, although that figure rose to 80% of owners and C-Level directors, and fell to just 62% among executives.
For many businesses today, full inclusivity remains an elusive goal. Organisations don't always understand the best steps to take to achieve a truly inclusive culture where every employee feels they have a voice. But while there are lots of benefits to making your company truly inclusive, it can often seem overwhelming to know where to start.
Against this backdrop, the following comments and advice from diversity and inclusion professionals from a wide range of organisations across the UK will give businesses looking to strengthen their own inclusivity some useful tips and reminders to take away.
Businesses of all sizes and types are aware of the numerous benefits that come with being inclusive – from improved employee engagement and retention to increased productivity and the development of new ideas.
Make It Part of Your Company Culture and Community
According to Tolulope Oke, Diversity and Inclusion Manager at Sainsbury's, "Key pillars will be shifting away from emphasis on diversity, to inclusive culture. Culture sets the tone and address much more than protected characteristics. Culture then encompasses how you challenge bad behaviours, promote good behaviours, take bold actions, act with integrity, and treat others fairly!"
Lucy Keeling, Equality, Diversity and Inclusion Officer at Aston Villa Football Club, said: "Working in football, I believe we are going through a transition period due to high profile cases of discrimination. Governing bodies are moving in the same direction I feel better than before. Fans are policing fans. Workplace culture influences club and fan culture. We need to ensure our clubs represent our communities whilst embracing the global game. Demographic diversity is key, but the diversity of thinking cultures and ideas which comes from it is more important."
Show the Value of D&I and Take Action
Organisations also need to show the value of diversity and inclusion and take action to deliver change. Pam Brown, Head of Diversity & Inclusion at West Midland Ambulance Services, said: "Managing diversity and inclusion is challenging. We must first understand the challenge and the conflicts that will occur and then begin to be honest about where we can actually engage with real inclusion and when we cannot. Inclusion of one view will be at odds with another so we need to be clear about what the baseline of values is. To say everyone can be their authentic selves at work with no frame of reference is a fallacy. So let's start with some fundamental truths."
For Michael Valentine, Equality, Diversity & Inclusion Manager at J McCann & Co Limited, "A mix of voices is indeed essential for bringing innovation and for equitable decision making, discussion and ultimately outcomes. The mix, however, shouldn't be constrained to the protected characteristics as our understanding of diversity has expanded since the implementation of the Equality Act 2010. Responsibility and follow through are pivotal for generating genuine and meaningful outcomes in inclusivity."
Set Realistic Aims
Business leaders also need to set realistic aims and create a shared vision of workplace inclusivity for their organisations.
Estelle Jackson, Diversity, Inclusion and Belonging Lead at telecoms company, Poly, said: "Know your values, your mission and your vision and communicate them repeatedly to your employees. Weave it through everything you do and hold everyone in your business accountable to them."
Put a Plan in Place
Organisations may want to incorporate inclusivity into their culture but that willingness is not enough in itself. They need to make it part of their community, demonstrate its value, set realistic aims and take action to deliver change.
They should determine what a truly inclusive culture means to your organisation and ensure your entire workforce has a part in the process and realise that diversity and inclusion is everyone's responsibility. Create a shared vision of what the inclusive culture and display the value and impact of diversity and inclusion to the company in inclusive townhall meetings and other channels of effective communication. Ultimately too, the key is to always be true to your word, actively listen to your employees and follow through with your actions. Inclusivity has been shown to positively impact companies in many ways, but one of the most important things it helps to do is build trust.