5 Luxury Destinations to Visit in 2020
For most, international travel is currently out of the question. But towards the end of the year, as travel becomes viable once again, there are many places where a business leader might consider heading to de-stress.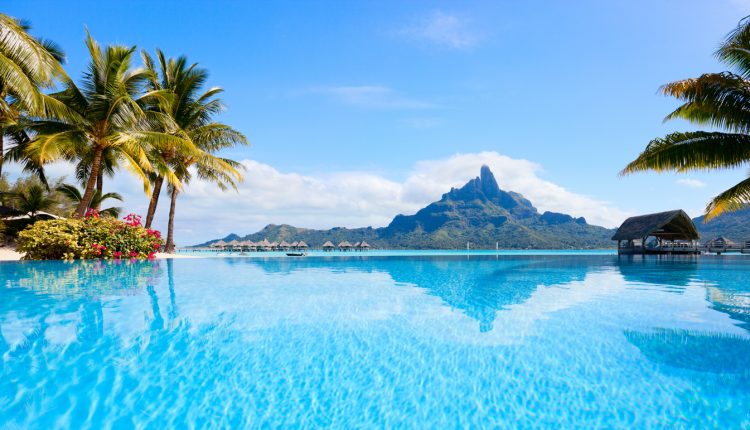 It can be very fulfilling to let yourself indulge in some much-needed luxury and comfort from time to time. That's why this article from Nowloan will focus on the five luxury destinations to look out for in 2020, so take a seat and keep reading!
1.Bora Bora
For starters, Bora Bora truly is a paradise on earth that's filled with all the luxury you need. Bora Bora has a lot to offer, ranging from the stunning volcanoes to the very clear blue water all around the island. Because of this natural beauty, Bora Bora attracts countless tourists from all around the world each year. However, this posh paradise isn't cheap so you'll need to have a certain wealth if you want to visit one of the many resorts in Bora Bora. Even more so, Bora Bora is one of the most favourite destinations for the stars, because of the island's extravagance and lavishness!
2. Dubai
Another destination that surely can't be overlooked on this list is Dubai, seeing as it's very luxurious and exclusive. Dubai is one of the wealthiest places in the world and that definitely shows. You'll find some of the most enormous shopping centres and expensive hotels there and thus, there's definitely no shortage of luxury and money to be found there! Dubai especially went all out when it comes to architecture, sparing absolutely no expense. Nowadays, flights to Dubai have become slightly more affordable, which positively contributed to Dubai's reputation as being one of the most appealing vacation destinations in the world!
3. Monaco
Even though Monaco is a very small country in Europe, it's the home of some of the richest people on this earth and that's why this destination definitely deserves to be on this list. The streets of Monaco are filled with all of the most popular designer stores, the most stunning hotels and very expensive, extravagant sports cars, to just name a few lavish things you'll find there. Monaco is all about money and that also applies when it comes to gambling. Namely, you can find one of the most flamboyant casinos in the world in Monaco, the Monte Carlo Casino, a casino building that was even featured in several James Bond films!
4. The Maldives
Furthermore, the Maldives consists of several little islands that truly form a cluster of luxury and wealth. The Maldives is a great destination if you're looking for a relaxing vacation with all of the extravagance and comfort you need, even though a vacation there can be extremely expensive. Especially if you consider the stunning beaches, the azure blue water and some of the massages you can get there with all the trimmings, the Maldives unmistakably has what it takes to make you feel completely at ease in the most lavish way possible.
5. Santorini
Last, but certainly not least, it's time to talk about Santorini, another real European gem that you can find in Greece. Santorini is best known for the countless blue-and-white dome-like houses you can find there, but it has so much more to offer than that. To be more concrete, Santorini also deserves recognition for its stunning nature and the many luxurious hotels with infinity pools, for example. All in all, Santorini will be able to offer you all of the luxuries in the world and hence, it undoubtedly deserves a spot on this list!