The 10 Most Unique Luxury Hotels in the World
There is an abundance of luxury hotels to be found in every corner of the globe, each claiming to be unique and unlike anything else out there. In reality, only a select handful of luxury hotels can claim to be truly one-of-a-kind.
While you will still find all the elegant amenities, stylish design features and plush interiors that are synonymous with luxury accommodation, every hotel on this list gives guests that extra something special when it comes to their accommodation selection.
At these properties, you can rest your head under the sea, high above the clouds or surrounded by the sounds of nature.
Whatever you choose you are sure to be dazzled by an accommodation that has been expertly designed and meticulously crafted to be unlike anything else in the world. Discover them here.
The Muraka Underwater Villa at Conrad Maldives – Maldives
Conrad Maldives is responsible for several firsts in this infinitely picturesque part of the world. Spread across two idyllic white-sand islands, guests will find the Maldives' first authentic Chinese restaurant, Ufaa, alongside seven other restaurants, and the Maldives' first Spa Retreat: an overwater paradise specialising in relaxation for the mind, body and soul.
As impressive as these first-time feats are, the utterly iconic The Muraka is arguably their finest achievement. The Muraka is a first-of-its-kind two-story residence that sees the master bedroom submerged over 16 feet below sea level in the sparkling Indian Ocean and fitted with breathtaking floor to ceiling windows. An outdoor deck, infinity pool, private jet skis and underwater tunnel viewing theatre fully immerse you into this oceanic paradise.
 Giraffe Manor – Kenya
Nothing quite says unique lodging like an endangered Rothschild giraffe gently poking its head through your window, eager to enjoy a treat and share your mealtime with you. Images of a Doctor Doolittle-esque existence instantly spring to mind when you think of Giraffe Manor, a boutique Kenyan hotel that really does live up to its name.
A genuine paradise for animal lovers, the hotel's building dates back to the 1930s, and all the rooms are individually and elegantly decorated in a style befitting of its heritage. With majestic giraffes roaming free all around you and safari options available, any stay at Giraffe Manor is an unforgettable glimpse into the phenomenal wildlife of Kenya.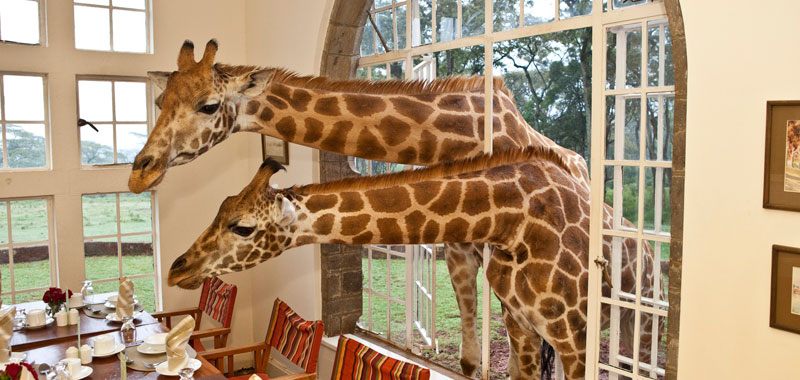 Shipwreck Lodge – Namibia
A small skip away from the Skeleton Coast National Park, and therefore an ideal base camp for stunning game drives taking in the indigenous elephants, lions, zebras and black rhinos that call the land their home, is Shipwreck Lodge; beautiful boutique hotel named for the shipwrecks that line the Skeleton Coast.
The name isn't all that Shipwreck Lodge borrows from the wrecks, as the cabins at this beautiful bolthole have been designed to mimic the old boats washed up on the shore. Built from light wood and designed with a Scandi-chic aesthetic and sweeping lines that incorporate tall, airy ceilings and rustic fabrics, the cabins invite the beauty of the Skeleton Coast right to your bedside.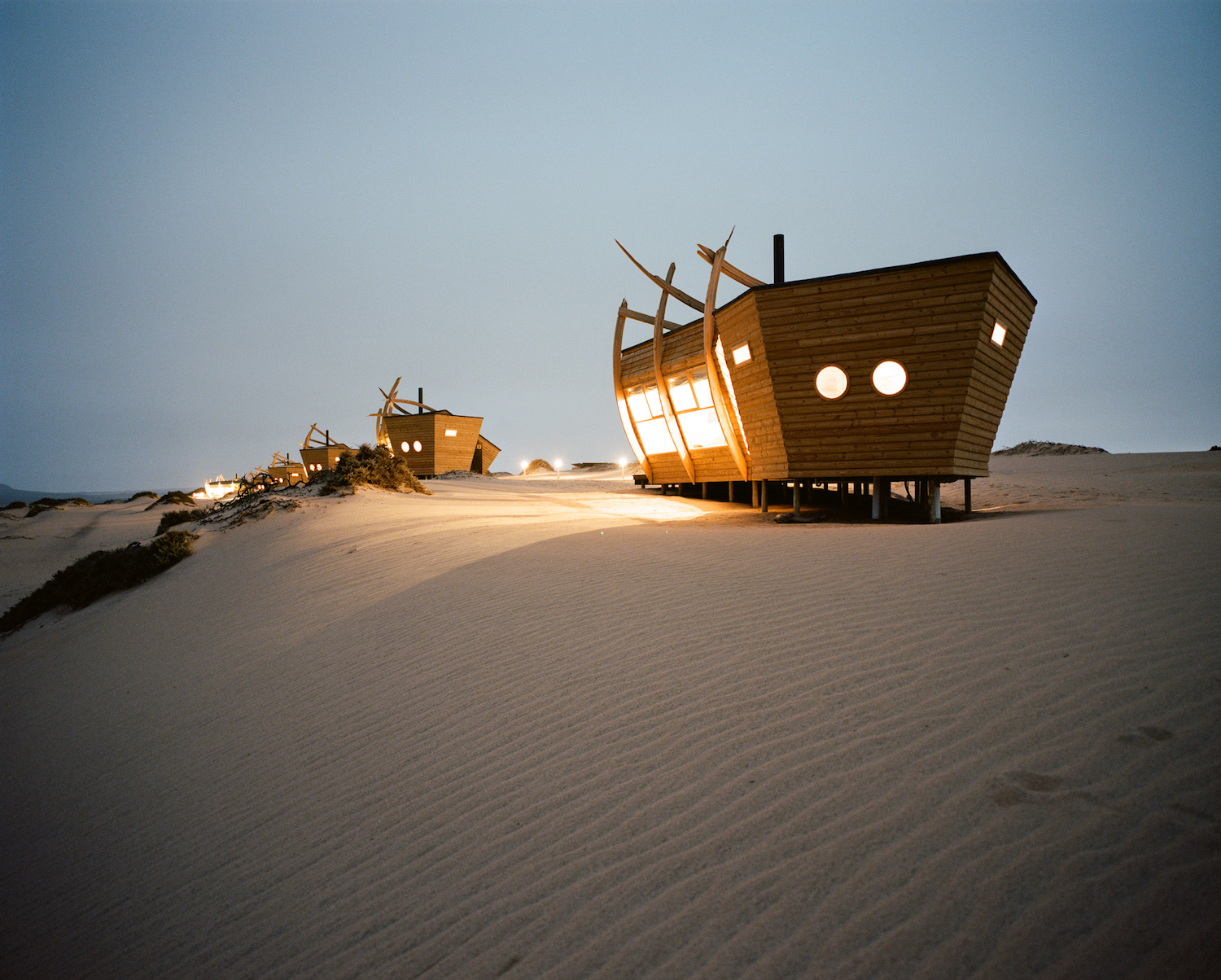 Arctic Treehouse Hotel – Lapland
Arctic Treehouse Hotel masterfully crafts a blend of controlled, contemporary luxury and an unfiltered appreciation for the wild, untamed beauty of Lapland. Suspended on stilts amongst the treetop's guests enjoy unobstructed views of the white wilderness through floor-to-ceiling windows, whilst they warm up in cosy interiors featuring a Scandinavian design that is influenced by the beauty beyond the windows.
More than the accommodation, the experience at this hotel is unlike anything else. Taking in the breathtaking spectacle of the forest and enjoying the majesty of the Arctic skies, including views of the Northern Lights and Midnight Sun, a hot cup of tea in bed will never be the same once you've had one here.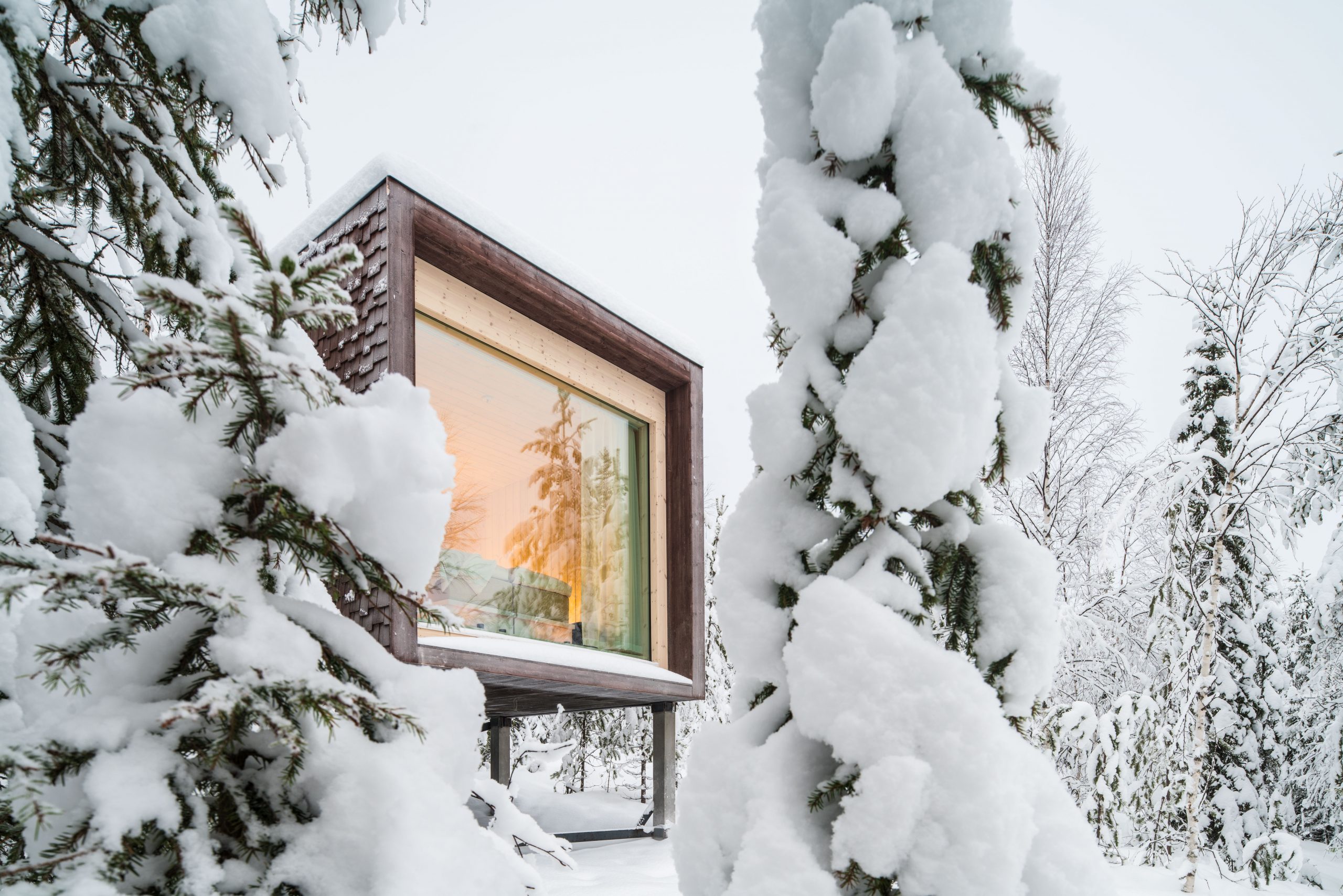 Chalkley Treehouse at Lion Sands River Lodge – South Africa
If you're a safari enthusiast, look no further. Situated on the Southern Sabi Sand Wildtuin, an area famed for being Big 5 territory, Lion Sands River Lodge is in one of the most diverse safari areas in South Africa: coming with one of the highest densities of wildlife per square hectare in the country.
For a unique stay during your safari adventure, Lion Sands River Lodge gives you the chance to sleep out under a blanket of shining stars and have South Africa's natural chorus sing you to sleep. The Chalkley Treehouse is a secure and private platform built around a stunning majestic 500-year-old Leadwood Tree featuring a plush four-poster bed and unbeatable views.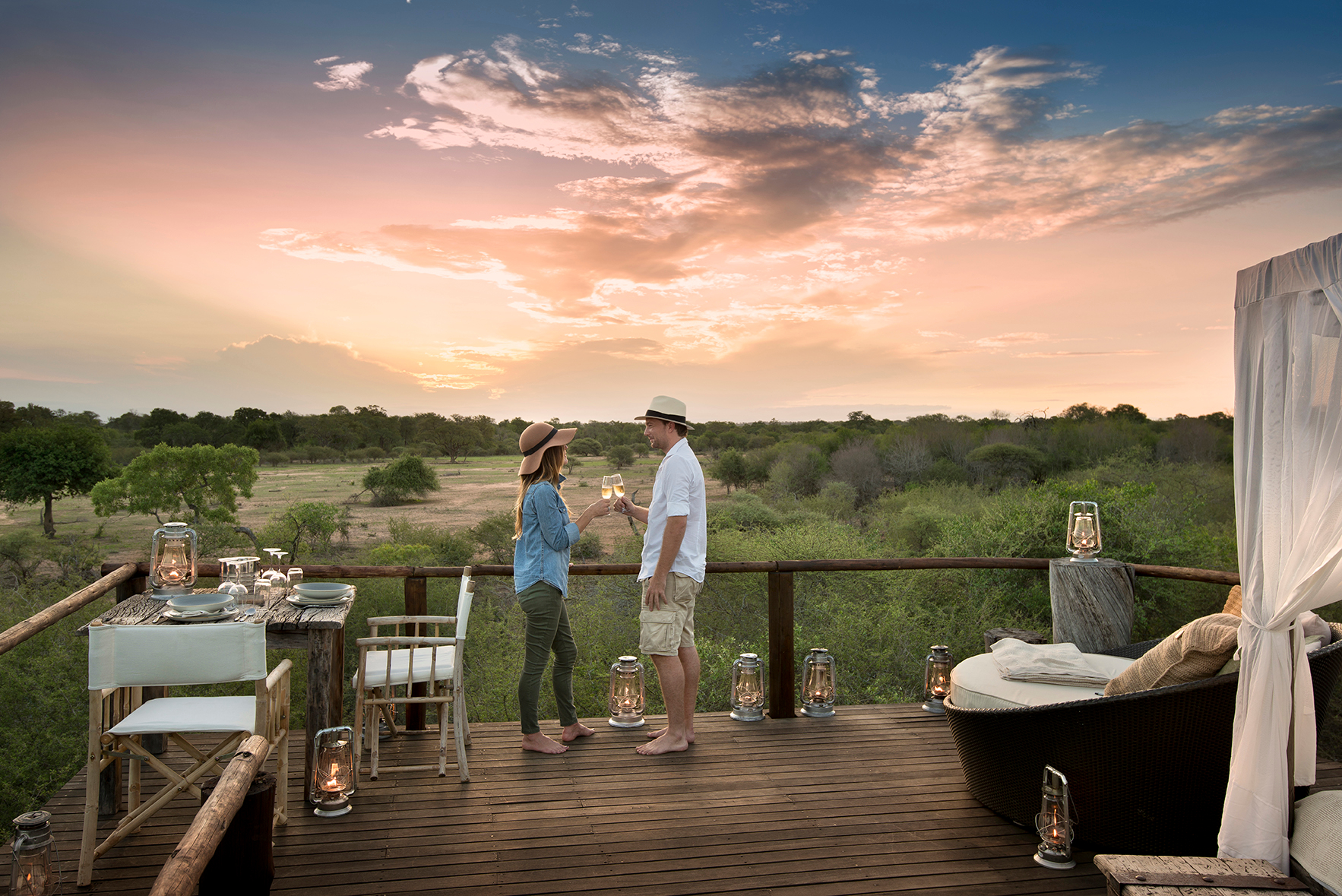 Royal Suite at Burj Al Arab – Dubai
At an estimated $24,000 per night, the Royal Suite at Burj Al Arab, Dubai, is one of the most expensive suites in Dubai. To live up to its price tag this suite has to be very special indeed – and it does not disappoint. With rich fabrics, marble floors, ornate staircases, three lavish bathrooms with deep bathtubs, a private cinema and in-room butler service, this is a uniquely luxurious stay for the most discerning of travellers.
With all of this and so much more, it's no surprise that Burj Al Arab is consistently voted as one of the world's most luxurious and illustrious hotels. Staying in the Royal Suite ensures that you get the best that this sail-shaped icon has to offer, alongside awe-inspiring views of downtown Jumeriah.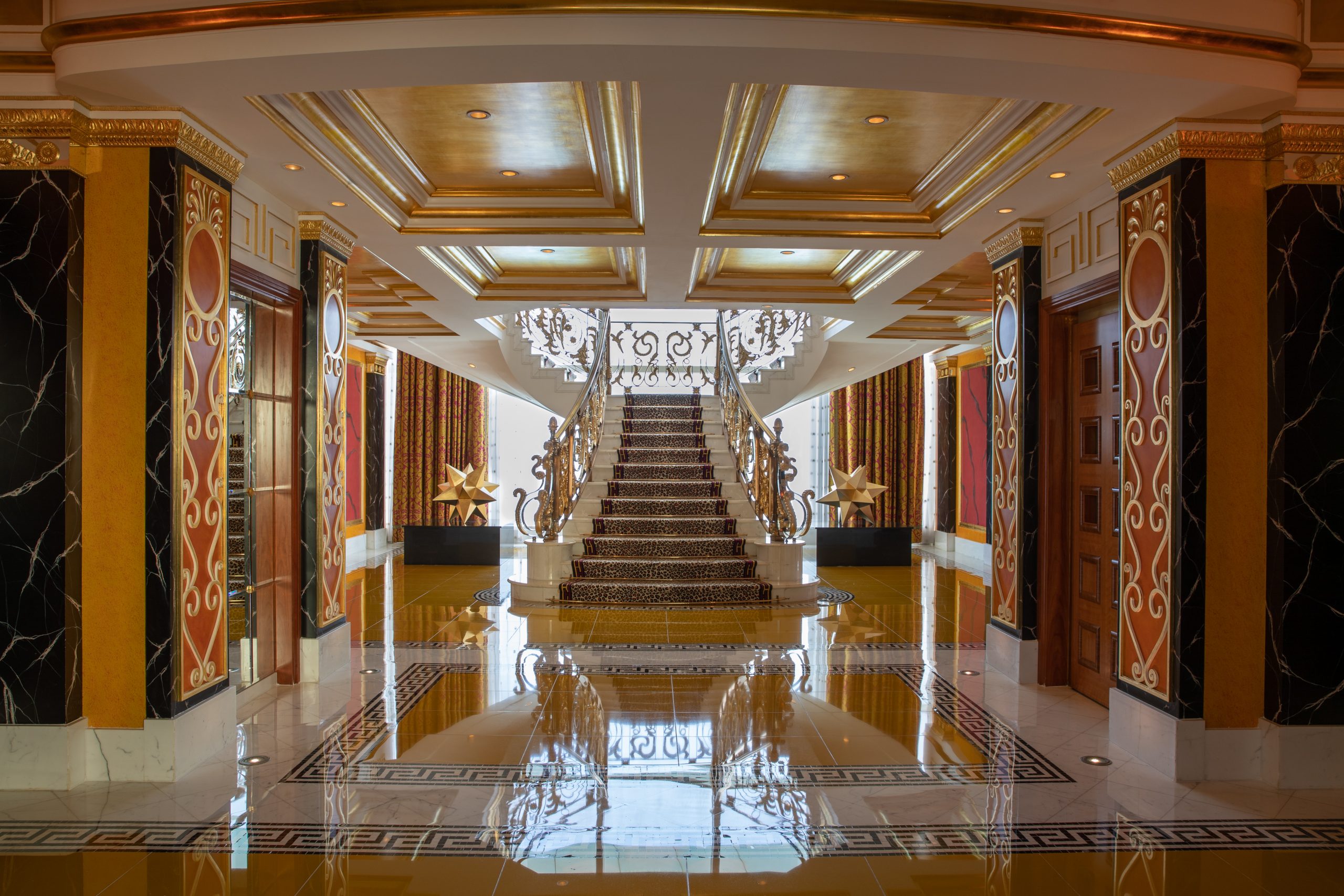 Private Islands – Worldwide
There's a reason that the notion of a private island getaway conjures images of chic, celebrity living and unparalleled glamour away from the watching eyes of the world. The unique benefits of a private island stay include complete privacy, peace, seclusion and personalisation. On your island, you can do things your way. With that in mind, it's easy to see why so many famous faces choose to escape this way.
You can experience the magic of a private island at resorts like Jumby Bay in Antigua, Four Seasons Voavah in the Maldives and Richard Branson's Necker Island in the British Virgin Islands. Each island supplies its own unique charm and is perfect for either a private getaway or an adventure with a larger group or family.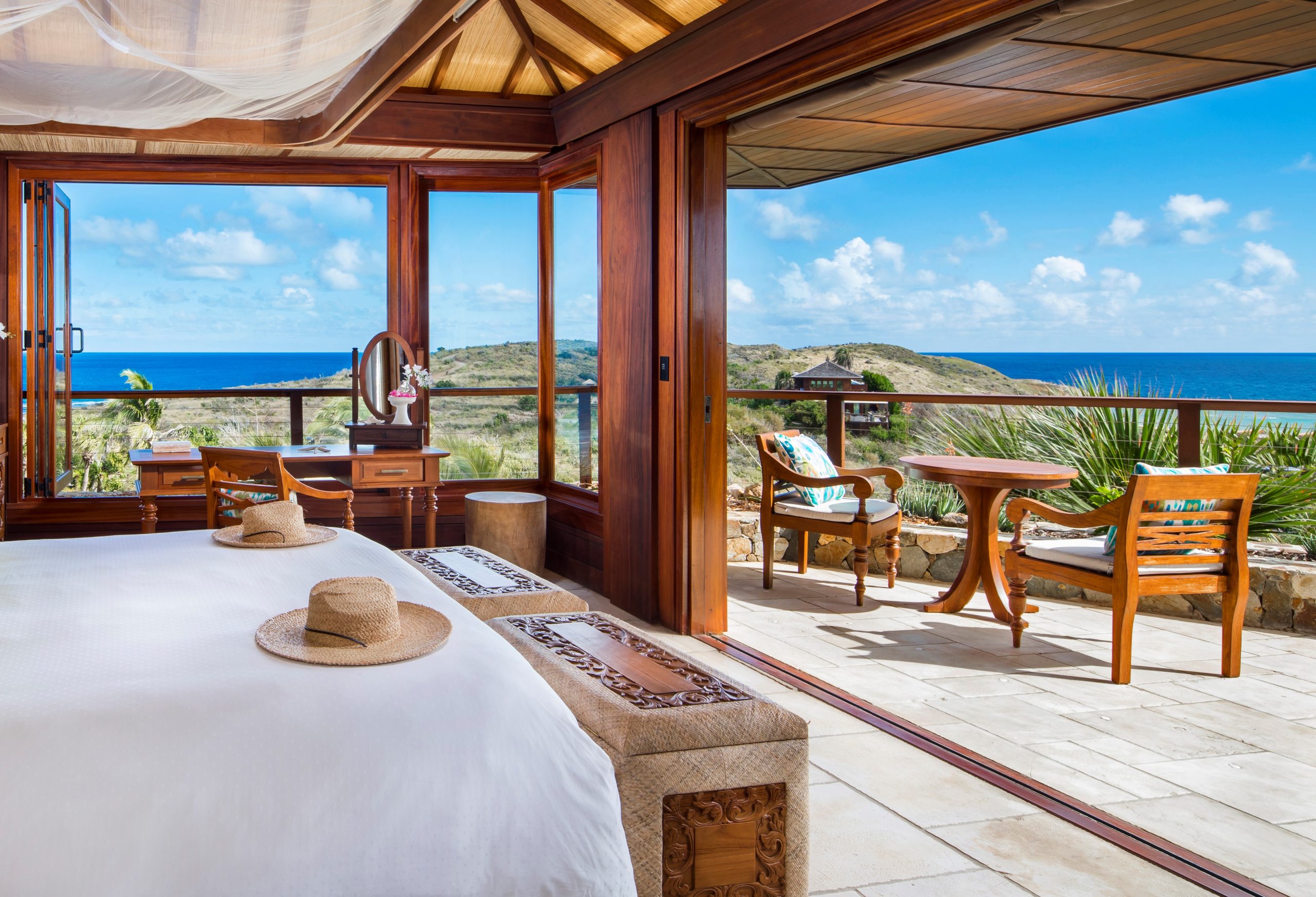 Bawah Reserve – Anambas Islands, Indonesia
If you're looking for a resort with accommodation that gets you in touch with a variety of stunning natural vistas, then look no further than Bawah Reserve. Spread across six breathtakingly biodiverse islands, including a whopping 13 beaches and three crystal clear lagoons, guests can indulge in a host of wonderful activities that immerse you into the landscape.
The accommodation here is designed with the natural splendour firmly in mind. With a choice of spectacular overwater, beach and garden suites, Bawah Reserve's accommodation is incredibly diverse, whilst constantly displaying a tone of elegance, a design influenced by the surroundings and a blend indoor and outdoor spaces.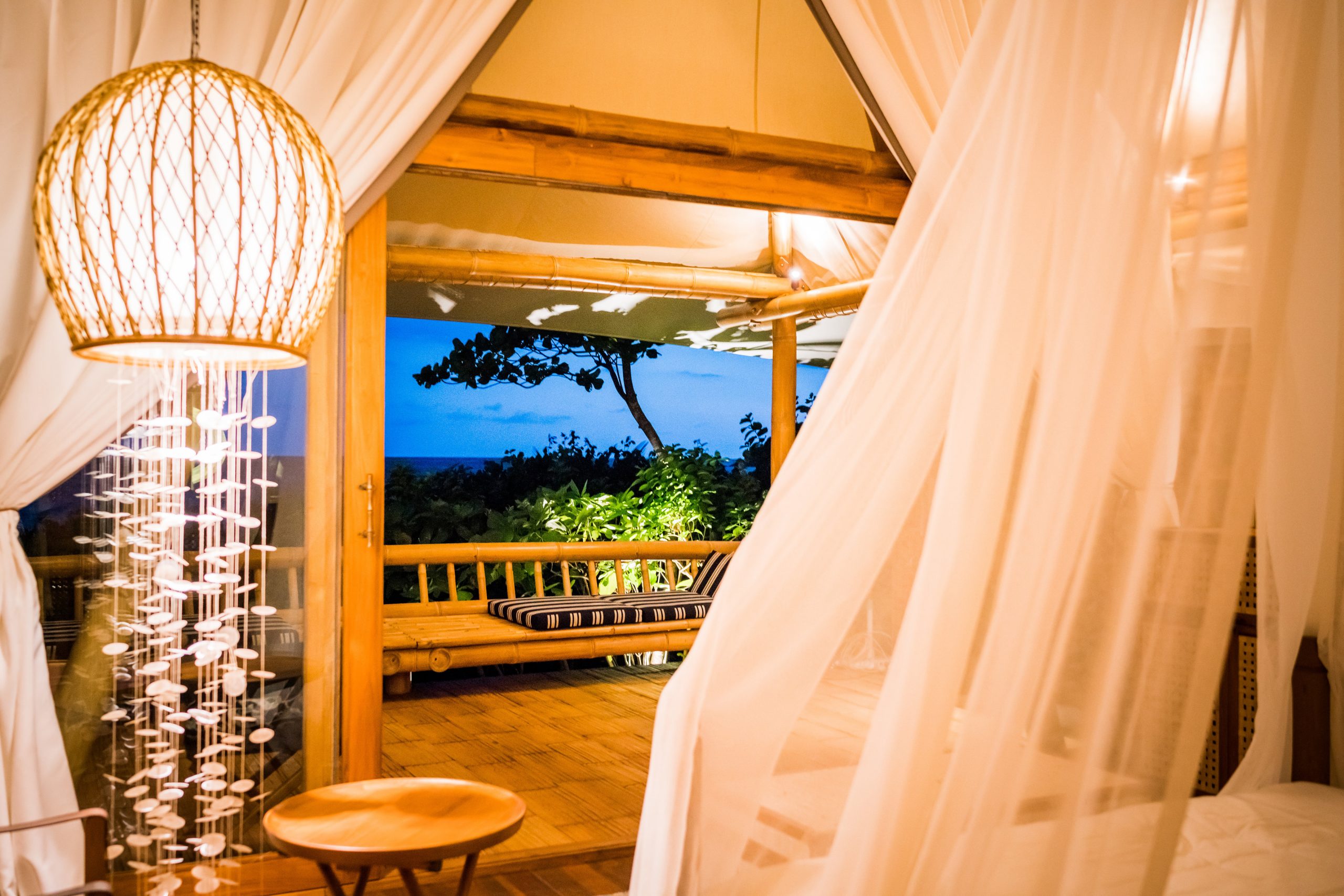 Venice Simplon Orient Express – Europe
The name Orient-Express has long been synonymous with luxury rail travel and, as you would expect, the cabins onboard such an illustrious train do everything imaginable to live up to their storied name. Stylish art-deco design, intricate detailing, soft, glossy wood panelling and rich fabrics transport you back in time as you journey through the breathtaking landscape.
The Grand Suites pull out all the stops to provide a luxury experience that stays in touch with the Orient-Express heritage. The three suites in the collection embody the elegant soul of Europe and are named after Paris, Venice and Istanbul in honour of the train's inaugural route through the heart of the continent.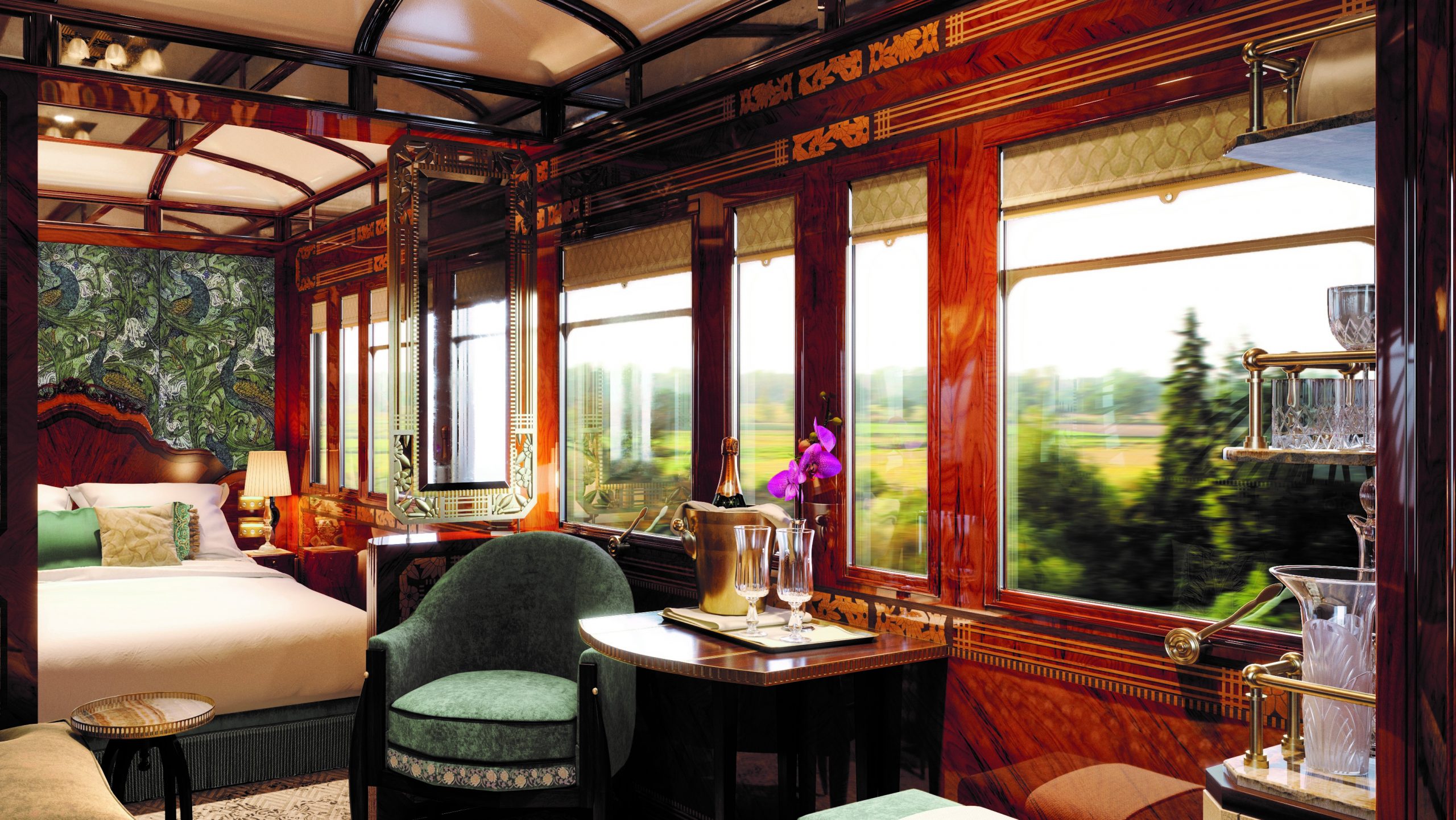 Cocoon Suite at Wild Coast Tented Lodge – Sri Lanka
Wild Coast Tented Lodge manages to seamlessly weave luxury into the spectacular wilderness of Yala. The tented accommodation at this safari camp comes in the form of Cocoon Suites. Resembling anchored airships, the cocoons blend colonial-chic style with modern amenities and indulgent extras such as large copper bathtubs and four-poster beds.
Tall ceilings and wide windows make Cocoon Suites the ideal setting for wildlife spotting. As the Cocoons are scattered around an active watering hole and the camp isn't fenced, guests here might even be lucky enough to have a majestic wildlife walk right up to them: an opportunity unlike anything else.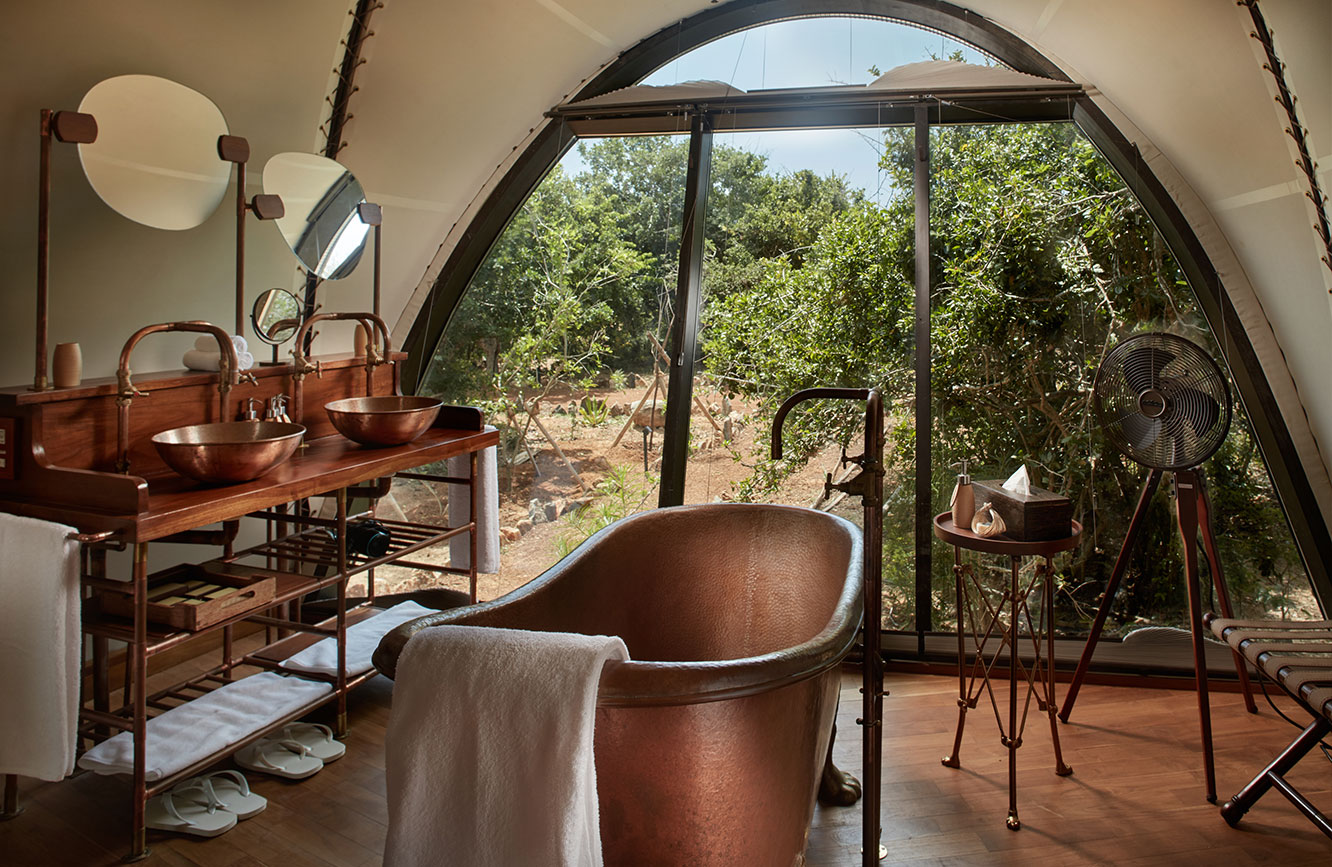 If you're looking to wake up every morning on your next luxury holiday in a completely unique place, call the Travel Specialists at Inspiring Travel Company for a first-hand insight and start crafting your next bespoke holiday now.