How Worthwhile is PRINCE2?
A brief look into the possible benefits to be found in obtaining a PRINCE2 project management qualification.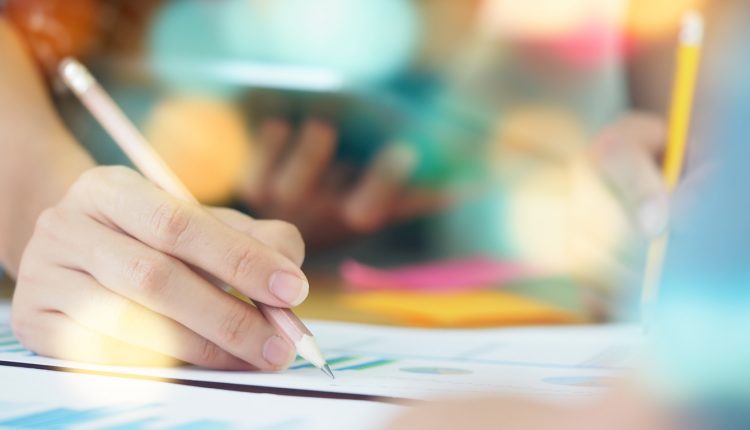 The acronym PRINCE stands for Projects IN Controlled Environments. PRINCE2 is a process-grounded technique that provides you with knowledge and skills in effective project management. The product is robust and can be personalised to suit individual needs. In this article, we discuss the benefits of having a PRINCE2 qualification. 
PRINCE2 Certification
PRINCE2 certification has two significant levels of qualification. These are Prince2 Foundation and Practitioner. At the foundational level, the learner is introduced to the principle, topics, and procedures of the course. The core focus at the foundation level is to equip the learner with various skills like delivery on projects on time, risk management, and mitigation of challenges. 
At the foundational level, PRINCE2 training equips you with principles and knowledge that helps you to become a recognised PRINCE2. You're also introduced to the key vocabularies that are applied in the field. The course also assists you to be an informed manager that steers teams to deliver projects. After acquiring PRINCE2 Foundation, you can move to PRINCE2 Practitioner. 
At the practitioner level, you're taught how to individualise PRINCE2 to address your needs when handling a specific project.  
The Perks of Getting a PRINCE2 Certification
You may wonder whether taking PRINCE2 training is worth your time and money. If you want to understand the benefits of the course, keep reading. 
Improved Career Prospects
PRINCE2 training can enhance your career prospects as the course may open up various career growth paths. For instance, as a result of the PRINCE2 certification, you would become a highly marketable project manager who can handle highly lucrative projects. The accreditation would open doors for you in multinational companies that pay hefty salaries and offer handsome perks. 
In case you want to work for specific nonprofits and leave an impact, PRINCE2 training would open an opportunity for you. Multiple NGOs have various projects that need knowledgeable and skillful experts like the ones who have undertaken PRINCE2 certification. 
Having the PRINCE2 certification would open multiple opportunities for you, and the training is worth your time and resources. Quoting the qualification on your CV makes you an outstanding candidate for a job interview related to project management. 
Multiple NGOs have various projects that need knowledgeable and skillful experts like the ones who have undertaken PRINCE2 certification. 
Huge Salary Perks
One of the reasons that may compel you to undertake PRINCE2 training is to improve your remuneration package. The trends indicate that people with the right qualifications are more likely to be well-compensated than those whose skills are low. 
The PRINCE2 certification may improve your monthly payments because companies tend to compensate highly skilled project managers who have the training. For instance, in London, project managers with PRINCE2 certification earn £58,000 annually on average.
The cost of the training is less than the amount that you earn in a monthly salary. You only make a small sacrifice in the preparation and benefit a lot throughout the period you'll be working in life. 
Opportunities for working in new places
The PRINCE2 training is critical as it enables you to work in multiple locations instead of restricting yourself to a specific area. For instance, if you've been working in London, PRINCE2 will open opportunities in cities like Edinburg and Manchester. This means that qualifying your CV enables you to apply for jobs in other locations of your country. 
Apart from working in various parts of your country, the qualifications also enable you to work in different countries across the globe. The certification can easily catch the eyes of an international employer as your skills are exceptional and set apart from others. 
You know that when you venture into other countries as an expatriate, your salary package will be more than what you get back home. Additionally, working abroad opens new horizons in your career life. You also have unique life experiences as a result of working overseas. 
Enhanced Abilities and Confidence
PRINCE2 empowers you with skills and knowledge which enable you to manage projects with high levels of trust and capabilities. The training allows you to be in full control of any projects that you manage. The knowledge and skills will enable you to administer confidently in any field. 
Project managers without the requisite knowledge, especially in PRINNCE2, may feel inadequate when handling projects. This may hurt their delivery outputs. However, when you undertake PRINCE2 training, you'll always feel confident in whatever project that you manage, and your results are likely to be positive. 
Additionally, project managers who've undertaken PRINCE2 have the expertise and skills to manage any projects in any environment. 
Ability to Deliver Great Results
Equipping yourself with skills and knowledge in PRINCE2 assists you always to feel capable of handling complex projects and delivering excellent results. Undertaking the course will enable you to feel capable of taking any form of a project, regardless of its complexity. 
The pressure and stress that you may have when handling projects are cleared if you undertake PRINCE2. The training makes you feel equal to any project that you come across. The feeling boosts not only your work morale but also your life in general. 
Industry Standard
PRNCE2 training is accepted worldwide as one of the premium courses for project managers. Different countries have endorsed the qualification and consider those who have it as exceptional in the project management field. The course is one of the best training programmes for individuals who want to rise up ranks in their project management career. 
Enhanced Employability
Multiple firms encourage their project managers to qualify with PRINCE2. The course is organised in a way that different individuals, including those already managing projects and those starting their careers, can undertake it. In case you want to kick start your career in project management, it's critical to consider the training as it enriches your CV. 
With PRINCE2 qualifications, you'll be capable of handling various project management roles like Project Administration and Project Programme Coordinator. 
Multiple firms encourage their project managers to qualify with PRINCE2.
Fast Attainment of qualifications
PRINCE2 training is offered in 3 modules that many people find easy to attain. In case you have a busy schedule, you can decide to undertake the first certifications online at your own convenient time. In case you want to qualify fast for the certification, different packages put multiple categories together, which you may consider. 
Timely Delivery of Completed Projects
One of the critical attributes of a successful project is one that's delivered on time. Of course, the successful delivery of the project doesn't mean that you sacrifice its quality. Projects have specific timelines within which they must be delivered. 
In this regard, PRINCE2 offers you the skills and knowledge that you require to deliver high-quality projects within specific timeframes. 
Conclusion
A PRINCE2 qualification is one of the best courses that you can undertake. The training equips you with the skills and knowledge that are essential in the timely delivery of any projects.