How to Survive a Crisis: Lessons for Today's Brands From the 2008 Recession
What parallels can be found between today's crisis and the Great Recession? By looking at the actions of 2008's biggest brands, we can learn how to emerge stronger than before.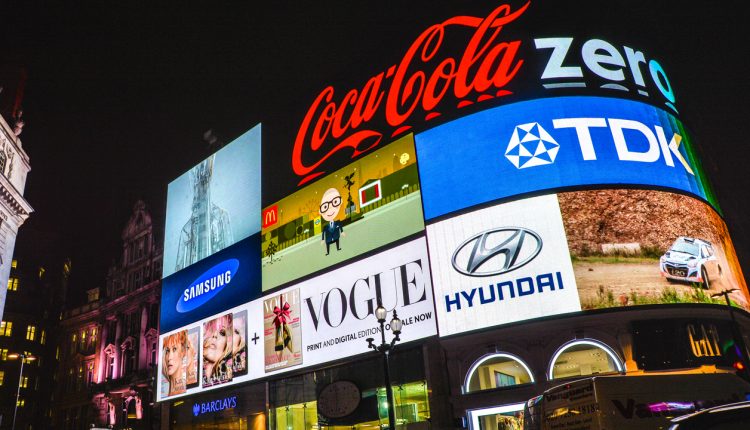 With the global economy currently on pause, the world's business and brand leaders are trying to find ways to keep their businesses going, balancing that with looking after employees, catering to ever-shifting customer needs and contending with an incredibly uncertain future. With so many challenges and unknowns, it can be hard to know where to turn for helpful insight that feels relevant to this moment. Looking back at how brands responded during and after other generation-defining events of the last twenty years, particularly those that resulted in economic volatility, is not a panacea for all that brands are currently facing, but it can give us food for thought on how we can navigate the moment – and perhaps some sense of hope for the future. Jessica Lehmann Ash, Strategy Lead at co:collective, shares these lessons of the past with CEO Today.
The 2008 global recession radically changed the business landscape. Trust in brands saw a 20 point drop in the US, according to the Edelman Trust Barometer, with the financial services and automotive industry hit hardest. Customers cut back on material consumption and started to expect more leadership from brands. The tech boom resulted in peer-to-peer recommendation becoming a go-to source of trusted advice and it gave people unprecedented access to information, which enabled consumers to expose malpractice and demand more transparency from businesses.
The brands that weathered the storm of the 2008 financial crisis responded swiftly to these shifts in customer needs and outlook, with strategies that saw them do everything from double down on what was most fundamental to their existence in order to regain trust by being consistent and dependable, to acting fearlessly as innovators at a time when it might have seemed foolish to launch a new product or service. Here are some of the lessons we can learn from what brands did, and how it helped them to prevail.
The tech boom resulted in peer-to-peer recommendation becoming a go-to source of trusted advice and it gave people unprecedented access to information, which enabled consumers to expose malpractice and demand more transparency from businesses.
Embracing Core Brand Values
In 2008, brands that sharpened their focus by remaining true to their values demonstrated the most resilience. They used their brand as a force to reorient the company around a shared goal, making the decision to invest in people and focus on the fundamentals of what differentiated them to prove their value to their customers.
Starbucks, which had to fight for its survival during the recession, was one of these. The chain had grown aggressively, opening new coffee shops all over the world and by the end of 2007 it was struggling and unable to deliver the same quality of experience that they'd always promised to customers.
As the recession hit, Howard Schultz returned as CEO and decided to transform the customer experience by returning the brand to its roots, shifting the focus back to making customers feel welcome and cared for and being obsessive about the quality of the product. To do it, the company doubled down on its people – investing in its store managers and hosting a conference for them to demonstrate their value to the business, and give them a voice and sense of ownership of the brand. Meanwhile, they closed all U.S. stores for half a day so baristas could relearn how to make espresso. The investment paid off and Starbucks climbed from 89th in the 2009 BrandZ valuation index to 72nd in 2011 (going from a -40% change in valuation at $7,260m to a +40% change at $11,901m). Today, it sits at no. 24 with a valuation of $45,884m.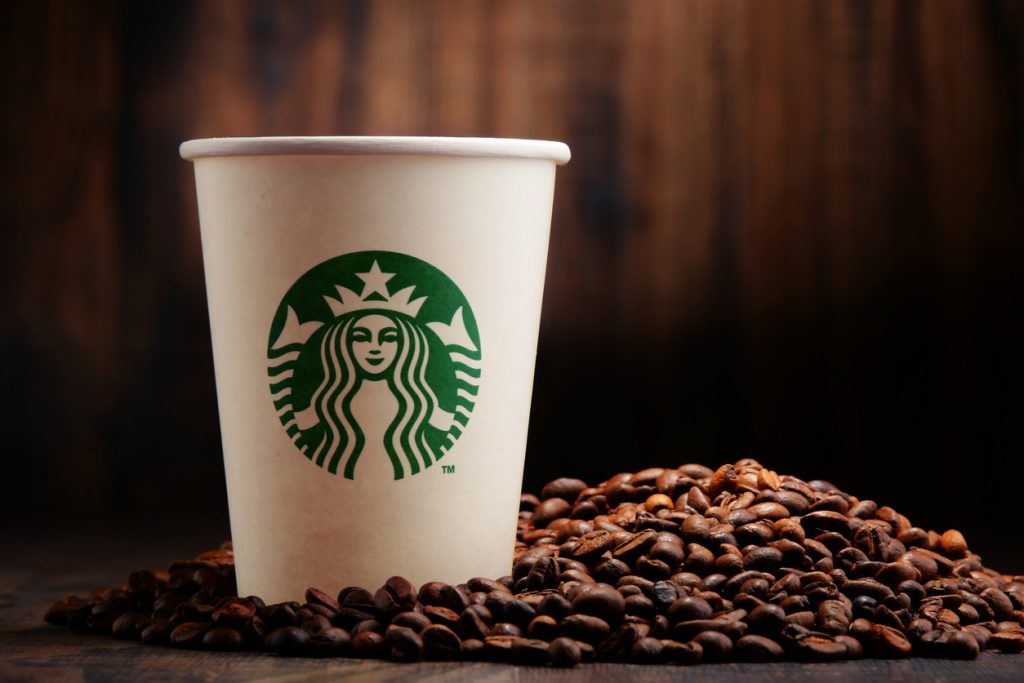 Conversely, GE began a meteoric fall in the run up to the recession. They used the strength and reputation of their core brand – originally famous for innovations in the consumer technology space, such as the Eddison lightbulb – to diversify the portfolio, moving into every category from pet insurance, to media, jet engines and the financial services category in the 80s and 90s. After 9/11 and the Enron scandal, bubbles burst, and the organisation lacked a core business or united purpose to rally round. "Our portfolio was simply too broad and too opaque. One business had no idea what another business did. No one in leadership really understood the GE Capital balance sheet. And many of our industrial businesses had commoditized," Jeffrey Immelt said of that period in his farewell letter in 2017.
He quickly set about returning the company to its core competency of technology, simplifying the structure to create horizontal efficiencies and reallocating resources so the business could grow organically. Some of the transformations were successful, but GE Capital proved to be an ongoing liability that crippled the company for years, preventing them from returning to full health. In 2016 they sold off $20 billion in businesses, including their lightbulb division.
As we confront COVID-19's impact and brands look to rebuild their presence over the next few months, returning to what is special, unique and valuable about your brand can galvanise your message, build morale with employees, and create focus for the company. If tough decisions have to be made, preserving the core is fundamental, which often means the people that are responsible for delivering your brand experience day-to-day.
Investing in Customer-Centric Innovation
The temptation is to drastically cut spend by halting innovation and avoiding the risk of launching new offerings during a downturn. Sony was one of many brands that did this when the 2008 recession hit, which led to long-term issues for the company. Netflix, however, understood that a cheap, seamless streaming service would be a helpful option for people wanting an alternative to the hefty cost of cable TV. They powered ahead with an international rollout, and went on to build a hugely successful original content studio.
Innovating to address the dynamics of struggle and need in an economic crisis can also lead to entire new categories springing up. Fast casual dining was born out of the 2008 recession as people wanted better quality food at affordable prices. Real estate was cheap, which created a world of opportunity. Chipotle led the way, pioneering a consistency in product and design that signalled reliability and built trust. In a world where uncertainty was still prevalent, that meant a lot. The sector went on to become increasingly crowded in the aftermath of the recession, but some of the key players like Chipotle, have been able to weather other storms – such as an e-coli outbreak – by listening to what customers want, and taking a radically transparent stance that helped them to rebuild relationships.
As the economy looks set to move into a recession again, trust in institutions is likely to be low. Brands have the chance to lead by listening to what's important to people and innovating to meet shifting needs and expectations. New categories could well emerge as the dust settles on changes to real-estate, travel and healthcare in particular.
Showing Solidarity
Finding the right voice, and demonstrating empathy and sensitivity through actions is fundamental to maintain strong relationships. T-Mobile focused on how people were feeling when they launched their 2009 "Life's for Sharing" campaign at the height of the recession, which featured a guerilla dance routine that was filmed at Liverpool Street Station and aired 48 hours later across TV networks.
Perhaps one of the first "advertising events" of its generation, it was a generous act designed to celebrate sharing, and encourage a moment of fun and laughter to be enjoyed together. The campaign led to unprecedented engagement with the brand – generating GBP 15 Million in sales. That same tone of kindness and fun has characterised the T-Mobile brand ever since.
Finding the right voice, and demonstrating empathy and sensitivity through actions is fundamental to maintain strong relationships.
Hyundai also took action. With its much lauded buy-back program in 2008, they allowed Americans to buy a new car which could be returned if they lost their jobs. Sales for Hyundai rose 5% in January and February 2009, a time when much of the rest of the auto industry experienced steep losses.
While uncertainty continues to cloud vision, brands that pay attention to people's experience, and use that insight to inform the way they speak and act can find the right tone to foster moments of genuine connection. In some cases, like T-Mobile, the tone of voice you find at a moment of crisis can characterise your brand for years to come.
With state-wide shutdowns still in full effect, looking to the future might seem premature, or bring up fear. That's normal, and leaders who were there after 9/11 and 2008 undoubtedly felt the same. But as all innovators and creators know, there's power in looking back to go forward and this is a moment where we can do just that.