CEO Today is pleased to announce that its 2020 Business Women of the Year Awards edition has now been published.
In the past 12 months, our team of judges has been researching female CEOs who have demonstrated the ambition, skill and expertise to take their companies to new heights and deserve to be recognised as one of the top CEOs worldwide.
Now we present the winners of the CEO Today Business Women of the Yearl Awards, featuring the select few women who are the driving force behind their business who are also driving equality in their sector and beyond. Committed to recognising the achievements of female entrepreneurs and leaders, the CEO Today Business Women of the Year Awards celebrate the women who are at the helm of power, serving as role models for female empowerment and success.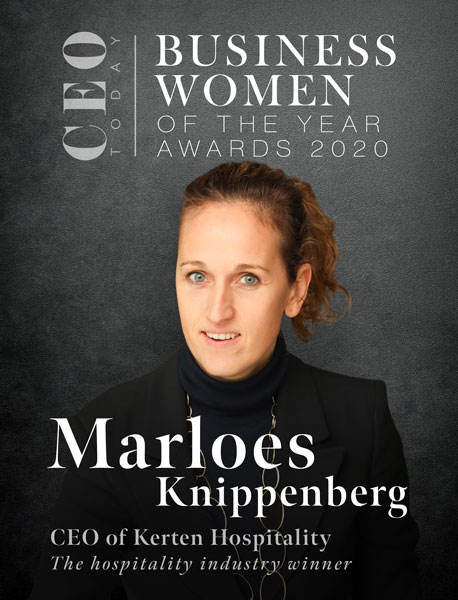 We're delighted that we have been able to include Kerten Hospitality's CEO Marloes Knippenberg as our featured cover winner following her win in the Hospitality Industry sector. It has been another sensational year at the helm for Marloes and she has rightly earned her award win and place on the front of our bespoke awards edition.
Editor-in-chief, Mark Palmer, commented: "At CEO Today, we are honoured to be able to celebrate the world's most powerful female CEOs and entrepreneurs who are leading the way for women around the globe and are changing the business world for the better."
CEO Today would like to thank all contributors and participants in the 2020 Business Women of the Year Awards.
Congratulations to our winners and finalists.
To view the awards publication please visit: https://businesswomenoftheyearawards.ceotodaymagazine.com