Banking Veteran Alan Eddie on Business Intelligence, Innovation & the Future of Technology
AST is a full-service, tech-enabled professional services firm that helps companies and shareholders across North America maintain momentum through the use of secure corporate data, analytics, advisory services, and a strategic approach to every interaction. This month, we speak with the company's CTO, Alan Eddie, who tells us all about the role technology plays in AST's offerings and the solutions they develop.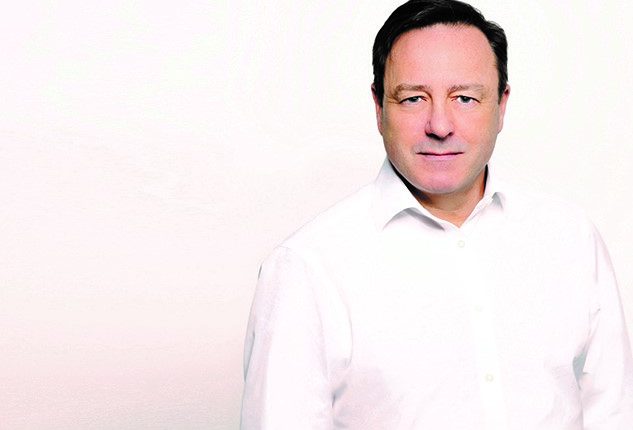 You worked with a number of different investment banks before joining AST—how does that experience impact upon your role at AST and what are some of the distinctions between AST's organisation and some of those banks' technology culture?
Technology at those firms and at AST is not only essential to our business but is a key differentiator in how we deliver service to our clients. At AST we see technology as core in how we deliver exceptional results across the many products and services we offer. My last role as CIO at Nordea is especially useful given the high degree of digitalisation seen in Europe. Increased digitalisation at AST is one of our highest priorities, as we continue improving how we service our clients to meet their needs.
Tech is playing an increasingly critical role in AST's offerings. In what new ways is AST a tech company now, whereas it perhaps wasn't 5-10 years ago?
10 years is a long time in technology. For example, 10 years ago the first iPad was released, and the iPhone 4 was imminent. Since then, the pace of innovation has been and continues to be extraordinary. These are consumer examples but, just like them, the client is always central to what we do at AST and their expectations are high. Every product or service we offer is technology-driven, and our approach to innovation is cross-functional, as we recognise that teams composed of people across our firm make it happen in the best way. Whether it is the information we have on who owns your company or the decades of data on proxy voting or the data we have about your individual shareholdings and how they have changed historically, it all comes back to technology.
Business Intelligence & Tech Empowerment
The motivation for technology investment in financial services often comes from either cost pressures or regulatory change. Where do the drivers for AST come from, either among these or elsewhere?
Right, those are some of our drivers too. We are a regulated company and those regulations clearly shape our investments in these areas. We also invest in activities that improve our efficiencies and client satisfaction, such as robotics. Above all, the driver for AST is how we help companies through their lifecycle. Whether you are a newly formed private company, one looking to go public or looking to hold their first annual general meeting, through to an established public company looking for shareholder services and data on your ownership, or a company looking to restructure – we are there to help.
For example, we have Astrella™ launching early in 2020 that will help private companies manage their ownership, stakeholders and employees. This software-as-a-service product, using blockchain technology to manage the cap table, is targeted at the thousands of private companies worldwide at all stages of their growth. Likewise, for our proxy voting business we have in production Proxy IQ™, a blockchain-based platform allowing companies to track and manage their votes, with analytics to inform strategy adjustment in real-time. Issuer Central® is our industry-leading product allowing companies to understand and analyse the ownership of their company. The platform consolidates shareholders' positions, at both registered and street levels, into a single analytic-driven system that provides issuers with actionable insights regarding their investor base.
What is the stickiest tech issue you have come across, and typically how does AST go about designing a solution for it?
AST has been around for more than 50 years, initially as a transfer agent managing individuals shareholding across many public companies. The ubiquity of tech is a relatively recent feature of our lives. One sticky tech issue lies a step beyond delivering a product via the Web or mobile; rather it's about how we bring clients with us on our digitisation journey. We have clients who still prefer paper statements, who want us to issue checks, or like to have a physical stock certificate. We have to design and build for the new digital world but simultaneously pay attention to these needs, too.
Conversely, given the growing level of attention paid to them, what do you believe is the cleverest or value-added use of analytics AST has developed lately?
Given our position and tenure in the market, AST has access to decades of stock ownership and transaction data on behalf of our clients. Given the volume, speed and complexity of transactions in the market today, it is an increasing challenge for issuers to maintain a clear understanding of the profile of their ownership. AST enhances proprietary data sets with third-party data to present a comprehensive view of ownership in registered and street name that provides issuers with actionable insights regarding share ownership. We present information regarding share movements and investor profiles that support issuers in investor relations, tax reporting, audits, annual general meeting and other corporate reporting required across various areas of the organisation. AST is the only organisation presenting a comprehensive view of ownership that is relevant to multiple areas for the corporate client, paired with analytics and actionable intelligence via a single portal. These help corporations to identify potential issues such as activist investment in their stock, and to evaluate their share ownership and activity versus their selected peers to guide investor relations.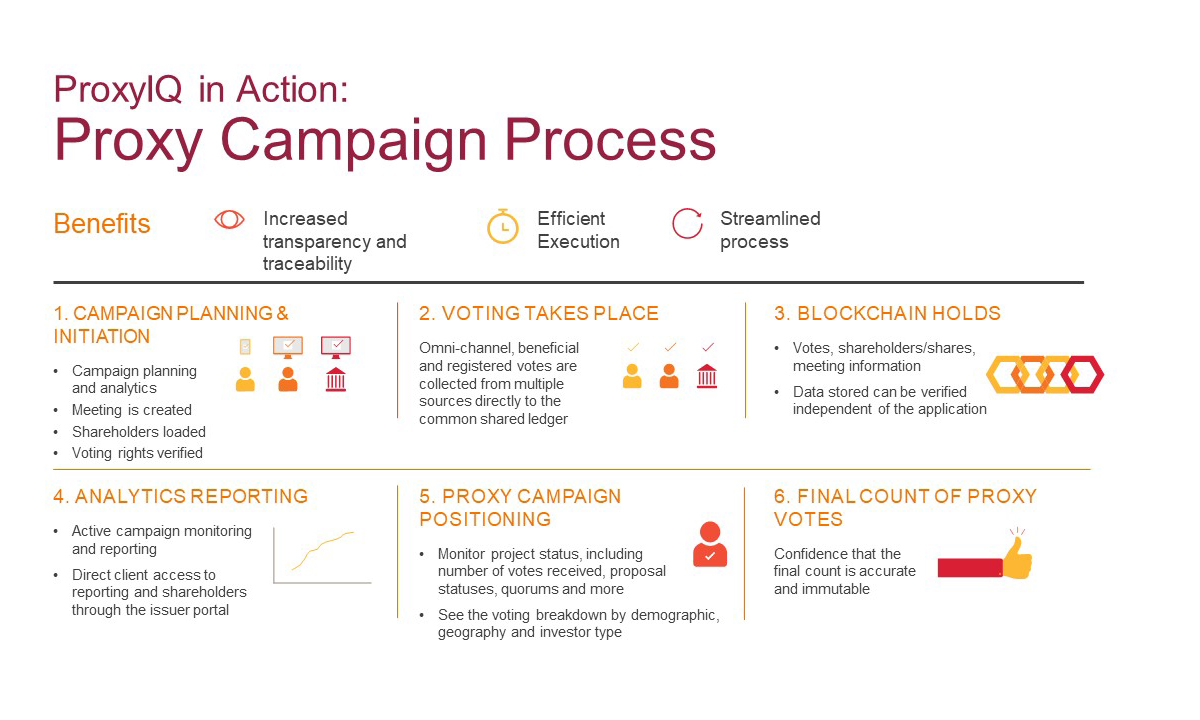 AST also supports our clients in various shareholder meetings and events including investor communications, vote tabulation and reporting. D.F. King & Co., Inc (an AST company) and AST Fund Solutions provide corporate and mutual fund proxy solicitation and advisory services to issuers. We leverage data science and analytics to study historical voting trends and outcomes in order to define the most effective communications strategies for our clients. ProxyIQ, for instance, provides full transparency to clients regarding campaign events, shareholder sentiment and meeting status in near real-time. Here, too, new analytics can predict expected outcomes, enabling both AST and our clients to closely manage and assess the campaign while in progress, for any necessary strategic alignment and to efficiently drive results.
How does AST use its tech team to integrate newly-acquired business lines, and better realise the value of those acquisitions?
Tech is central to most financial companies and can be the differentiator in how successful an acquisition is. In a prior role, I led the tech integration in the US for one major complicated acquisition, so you might say I have some battle scars! Ideally, an acquisition will offer tech efficiencies–say reduce the number of data centres or scale benefits such as more business to run on one platform–and the tech team would compare and contrast these early on, via data rooms. The tech team at AST would undertake most of this analysis but as with our preferred way of working today, we achieve this via cross-functional teams.
AST has been highly acquisitive over the last 10 years. Some of these added to our existing businesses, for instance buying up several North American transfer agents that allowed us to capture benefits of scale. Some acquisitions have moved us into adjacent services such as D.F. King and the Altman Group, allowing AST to service our customers across more of their lifecycle. Meanwhile, the acquisition of the transfer agent business from CIBC Mellon Bank in Canada allowed us to grow geographically giving us the capability to service clients across all of North America. All of the acquisitions allowed us to standardise many back-office functions whilst eliminating duplicate technologies, achieving synergies as a result. Technology was key to the success of these acquisitions.
Innovation
Which types/methodologies of artificial intelligence (AI) might be applicable to the work AST does? How do you go about testing those, and measuring their potential benefits? How much does explainability matter?
We design for the future with an eye on the past. AI, and more commonly Machine Learning (ML), is a great way to bridge the gap and ensure we service our clients well while ensuring efficiency. We deal with a lot of paper and those techniques, as well as robotics, are key technologies in managing this workload. Similar technologies can be great for solving common problems, like help desk issues or servicing common clients requests such as the status of a dividend payment.
Then there is explainability. As a physics major, I understood the theory of heavier than air flight; yet I am still in awe every time a jet takes off. I don't need to have the Bernoulli equation explained to me every time I fly. From my perspective, the same goes for ML. Once you have seen the results of a few dozen, hundred or thousand cases, you become more comfortable, especially as you can adjust the confidence level above which the recommendations are automatically processed. Anything below that confidence level can be moved aside for a human to process.
What other nascent technologies do you see becoming relevant in the near future?
Identity management, security and confidentiality are always key issues for financial firms, but we still have to deal with passwords, answers to questions, dual-factor authentication techniques to identify individuals when they interact with us. In three to five years, new methods will emerge.
Enterprise Function
Is there a particular area of enterprise-level emphasis (i.e. infrastructure, dev/ops, EDM) that you have been focused on in your role as CTO?
Our business is the digital delivery of ownership data and how we service our clients in the best way by using technology. To that end, a CTO these days is a partner in the business, doubly so at a tech-enabled company like ours. Tech and the business process are entwined and one of my areas of focus is how we improve this partnership and enable cross-functional teams at AST. Astrella is one great example of an AST business being developed by a cross-functional team. Making AST a great place to work from a cultural standpoint, whilst always focusing on the client, is important for me in my role as CTO.
How do you view AST's technology team as supporting–or even driving–the various transformation initiatives ongoing within the company? What do you look for in senior staff and new talent acquisition? Against stiff competition, what is the pitch to them as far as the gravity of the work AST does and technology's place within it?
In our recruitment, I look for enthusiasm. I look for inquisitive people. I look for people who can explain complicated things simply. Technology is all around us here at AST. Those that join technology at AST will be central to our journey and our aspiration to satisfy our clients wherever they may be in their corporate lifecycle.
Our preference for cross-functional teams proves that business problems and their solutions are best solved by people looking at the problem from different perspectives. Our technologists shape and drive these solutions partly by being educated in what technologies can do, but also in how they influence their colleagues. Technologists need to be great communicators – listening as well as persuading.