Animal Health is More Than a Corporate Goal
Jean Scheftsik de Szolnok took over the role of Boehringer Ingelheim's Global Head of the Animal Health Business Unit and Member of the Board of Managing Directors on 1st January 2020. Although Jean is new within the animal health division, he has been working for the company for 30 years. During the last three decades, he has lived in five countries and lately served as President of Boehringer Ingelheim France.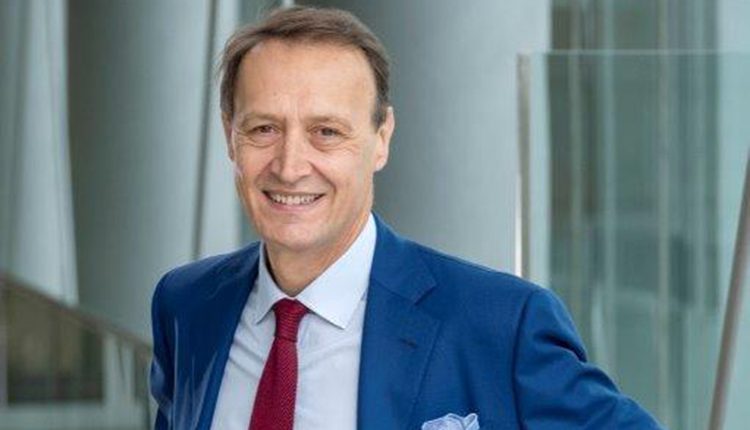 In this interview, Jean shares his views on his decision to join the Animal Health Business Unit, the first things he has been focusing on and how the animal health industry contributes to the wellbeing of animals and people.
You've spent most of your career working in human pharma, why did you decide to move over to animal health?
The animal health sector is fascinating because everyone around shares the same passion for animals. The sector is growing sustainably and has a sound social and economic purpose. I have worked alongside a number of colleagues who are deeply motivated by improving animal health and wellbeing.
The animal health sector is a great business opportunity but it is also much more than that because what we do makes an important contribution to society. The business builds on two strong and sustainable trends – one, the increasing emotional link between companion animals and their owners, and two, the rise of worldwide population numbers, which will require a larger protein reserve.
I firmly believe that when animals are healthy, humans are healthier too. My aspiration is to enhance the wellbeing of both – through science and innovation and with commitment and passion.
How do you make important decisions?
I like constant movement, as this is when my creativity reaches its peak. Most of my important decisions come to maturity while on the move. For example, my decision to leave the role in France and join the Board of Managing Directors to lead the Animal Health division in Ingelheim, I made when walking with my wife on a 38-kilometre hike to weigh it up and reflect. After 10 kilometres, I knew what the right decision is.
One of our objectives will be to look for a future of more synergies between human and animal health, systematically uncovering the touchpoints between the two.
When you meet someone for a walk, you usually walk next to each other, and you walk together towards a goal. You concentrate on the conversation; you can look inside yourself to find the right words. In my view, this is an excellent management practice.
What are some of the first things you will focus on in your new role?
I have been onboarding for the past few months, travelling around, talking to colleagues, listening to their views and sharing my first thoughts about the future. I must say I am very impressed with the passion the animal health team puts into their work
I want to build trust and respect between my colleagues, and unlock the passion to win within the organisation, which has gone through turbulent times over the past years. We have big plans in nearly every segment of the industry.
Another focus area for me is innovation. I believe innovation does not happen top down so it is important to exchange ideas with colleagues to accelerate ideation, which in turn, feeds into our strategic goals.
One of our objectives will be to look for a future of more synergies between human and animal health, systematically uncovering the touchpoints between the two. That is a very strong competitive advantage for us.
How does animal health strategically fit within the bigger Boehringer Ingelheim goals?
There is a deep connection between humans and animals. So, having both animal health and human pharma businesses as part of one company makes perfect sense as they complement each other in many ways. Not only the research and innovation are complementary, but also the processes of development, the registration, the commercialisation all have many common pathways.
We can and we will improve the systematic search for synergies in all these areas. In addition, we are building on an increased platform of employee skills, insights and expertise for human and animal health.
Do you have a pet?
Yes, we do – we have two dogs, horses and poultry. If you reflect on animals, you realise that they have actually contributed to the development of civilisation. Initially used primarily as protectors, vehicles or sources of food, their role in the society has evolved. The emotional component has become much more important over the centuries. My family and I can attest to this trend – we cannot live without them!
About Jean Scheftsik de Szolnok:
Jean began his career as Chief of Staff of Pharma CEO at Dr Karl Thomae GmbH. Later he moved to Boehringer Ingelheim where over the years, he has held numerous senior roles including Country Manager, General Manager and Vice President in France, Canada, the US, Japan, Belgium and Germany.
In 2017, he was appointed President of Boehringer Ingelheim France, responsible for both human pharma and animal health businesses at the critical time of the Merial acquisition. On 1st January 2020, Jean assumed the role of a Member of the Board of Managing Directors, responsible for Animal Health and is now based in Germany. Jean has a Masters Degree in Private and Business Law from the University of Bordeaux, France and has completed executive programs in General Management at INSEAD Business School in Fontainebleau, France.