An Alternative to Cancellation
Amid uncertainty over how long worldwide quarantine measures may last, many companies are choosing to cancel in-person events at great expense. But few are exploring another option: taking the events online.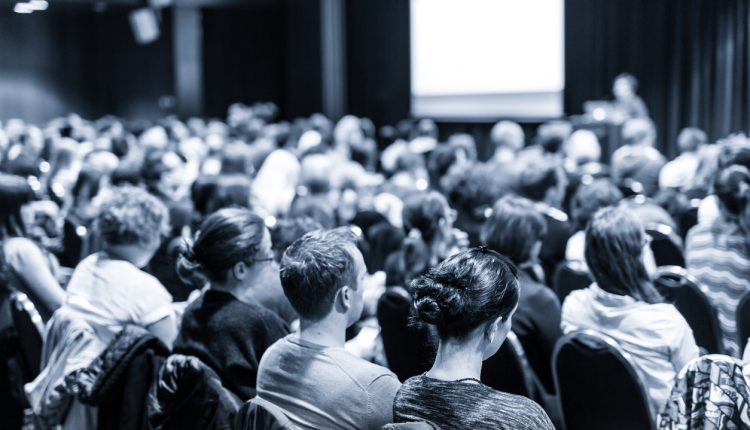 Coronavirus-provoked event cancellations have a real effect on companies; Informa recently made the decision to scrap over 400 events, resulting in a loss of around £460 million in revenue. Charles Thiede, CEO and Co-Founder of London-based software company Zapnito, explains how virtual platforms could save many companies these enormous losses.
Events are being cancelled and postponed all the time right now. As I write this, it's been announced that Cannes Lions will be cancelled this year and instead run next year.
There are companies whose core business is to run events like Informa and Reed Exhibitions, so the danger for these firms is the direct revenue hit on loss of ticket sales, sponsorship and also the cost of the venue. There is also the tricky issue around insurance when dealing with "acts of God". There's a massive danger of firms just cancelling events without having an awareness of the online community approach. The danger for brands, for example organisations that run and sponsor events, is the additional revenue impact of the lack of leads and deals which typically come from events.
Many companies are looking at virtual event platforms, but the problem is that companies might view this from the perspective of 'event land', where they make the mistake of trying to jam the event into a browser.
What events do is serve the community. Online communities can be engaged 24/7, so why would you try to jam it into a point of time on the internet? People go to events to talk to and meet people and they are captive. When you're at home, you're not captive. You may well have forty tabs open, and you want to come in and out of sessions. It's not just on-demand access for the video speaker sessions and panels that you want, you also want to network and to message people who are part of that community.
There's a massive danger of firms just cancelling events without having an awareness of the online community approach.
Online Community is All Year Round
At Zapnito we've been supporting clients in the transition to a hybrid approach. Events are hugely powerful but they're also a 'point in time', whilst the online community is all year round. You can dip in and out and network with people whenever. That's the beauty of the internet. The community is real – why would you just lift and shift an event to an internet browser?
We've always been challenging the status quo but not necessarily saying it's about disruption. We are not saying that all events will move online after COVID-19. A hybrid approach is valuable for people who can't or don't want to attend the physical event. This works particularly well where an event is serving a community and there is an intellectual element to the communication, as opposed to something that is purely 'hands on'.  Events ceremonies, for example, are typically problematic, because you cannot replicate the atmosphere and tension that is experienced in a real-life situation. We power something called Energy From Waste organised by the Mark Allen Group which is all about recycling. It's very B2B-orientated and government departments are there, together with NGOs.
If you have an event of 5,000 people, you probably have another 10,000 individuals that want to be part of that community. So, it's not just about disruption, it is also an opportunity for event companies. Currently, most of these businesses live or die by just two or three days of the year, and the online community is seen as just a side thing. The community is what really matters. The physical event is just a format to bring the community together.
Event organisers shouldn't just be thinking of getting 'event tech' in. They should rethink their approach and consider working with specialists who can create sophisticated platforms that provide 'experts on demand' and allow businesses to communicate with their audiences 24/7.
Desire to Connect
What this current crisis tells us is that online communities are more important than ever. It's natural for people to connect and you can't beat face-to-face human connection. Once this is over, we will see more evidence of a hybrid approach to events, where an online expert community is combined with face-to-face events, so that businesses can constantly connect with their audiences on demand, which will be equally important as the live face-to-face events on the ground.
The traditional events industry business model is highly vulnerable and we need to examine new ways to engage through communities, to prevent billions lost in revenue that will be very difficult to claw back in the future.  If you have an event that involves an expert community this summer or autumn, look to see if you can run it through a community platform, rather than postpone or cancel it.  You might be pleasantly surprised how quickly such a system can be put in place and save yourself major business headaches in the future.