The Conversation around Gender Equality in Business Needs to Change
'Who are the most creative and successful business minds of today? cried Forbes from its pages a few weeks ago. Out of the 100 listed, just one was a woman. Really? Were there no other creative and successful female business minds out there worthy of placement? (Ross Stores' CEO, Barbara Rentler, made the cut, though her picture wasn't featured in the publication.)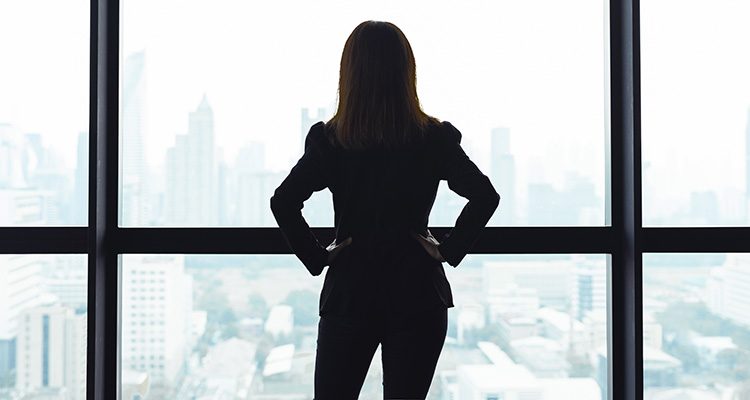 Forbes has been honing its list-making methodology for years. It's a data-driven exercise. The numbers are crunched and the chips fall where they may. Nonetheless, the US business magazine was slammed by the international press; its approach heavily criticised.
But perhaps the real problem here is not Forbes, but rather that women are still so poorly represented at the top of the largest corporations that they never really stood a chance of greater inclusion.
Pound for pound
And things don't seem to be moving in the right direction either. High street bank TSB has just announced that it is scrapping its commitment to raise the number of women in senior roles to between 45% and 55% by 2020 after an internal review found it had not made enough progress. Despite appointing its first female Chief Executive – Debbie Crosbie – last May, TSB has seen the number of women in senior roles dip to 38% from 41% in 2017.
On another but related note, the recent launch of replica 82p pound coins – minted to remind people that between mid-November and the end of the year women effectively work for free because of the average disparity in earnings – provided another stark reminder that more needs to be done to address imbalance at all levels. We clearly need to keep asking why the pay gap has shrunk by just 0.6 percentage points since 2012 (ONS).
Some research even suggests that the presence of women on boards tempers overconfidence in male CEOs, leading to overall better decision-making.
Of course, this isn't a new problem, but maybe a fresh approach to the way we talk about pay gaps and female representation at executive level could speed up the move towards meaningful change in 2020.
Achieving balance
Recently, Katie Litchfield, Founder of equality-in-business action group WeQual and former Executive Director of the Financial Times, saw an opportunity to promote women in business and approached us with a formative idea for a mentoring and awards programme. Her ambition was to empower women to stride confidently into more senior positions, challenge the male-dominated culture of executive committees and, ultimately, improve business for everyone.
We were brought on board to develop the brand guidelines, the name (an abbreviated portmanteau of women equal business), the logo, website and event materials. Of paramount importance was attracting sponsors, male and female, from across the City to support the venture from the outset.
Following an immersion session, brand pillars were decided upon in order to curate a cohesive ethos: WeQual is a positive, straight-talking forum with its eyes fixed on the future. Its mission is to empower women to exist in all the places where big business decisions are made.
Women's work
Fixing sexism isn't 'women's work'. It's down to everyone to get involved if we're going to drive significant change. But framing it as a diversity issue, or arguing gender balance as a moral imperative alone isn't enough. We also need to present the business case for equality and garner greater support from the still male-dominated corporate institutions.
This is the approach that WeQual – an organisation that seeks to promote the careers of women just below C-suite level in FTSE 350 companies – has taken. By moving away from an unconscious bias problem and giving the issue a more black and white agenda, we can talk more effectively about why making room for women on the board is good for men, good for women and good for business.
Seen and heard
So the tone of voice needed to be frank, forthright and bold, without being preachy or overly focused on imbalance and injustice. The message is clear: what WeQual seeks to achieve will benefit all parties, and there's plenty of evidence to support this.
However, we had to tread a careful path. Katie wanted to attract traditional institutions and their largely male workforces because their support is vital. The look and feel had to be approachable and non-confrontational if WeQual was to appeal to the businesses that fall short on gender balance, too.
All the branding, website and event collateral was delivered in a striking monotone palette to drive home that this is a black and white issue – business and society will benefit from having more women at executive level. The two-tone approach also represents the straight-talking, 50-50 philosophy.
Could do better
There's mounting evidence that those companies with a mix of both men and women on their boards have increased profitability and are less likely to fail (KSA Group). Some research even suggests that the presence of women on boards tempers overconfidence in male CEOs, leading to overall better decision-making.
But as TSB's latest move shows us, the commitment to gender balance is still on shaky ground. And with the likes of Forbes perpetuating damaging myths about women's capabilities in its efforts to celebrate the great and the good, we've come to a crunch point. We need to change the way we frame the debate. It simply makes good business sense.