Have We Hit All the Markers for a Global Recession?
The continuing spread of coronavirus is causing disruption to economies around the world, but is it still too early to claim we are in a worldwide recession?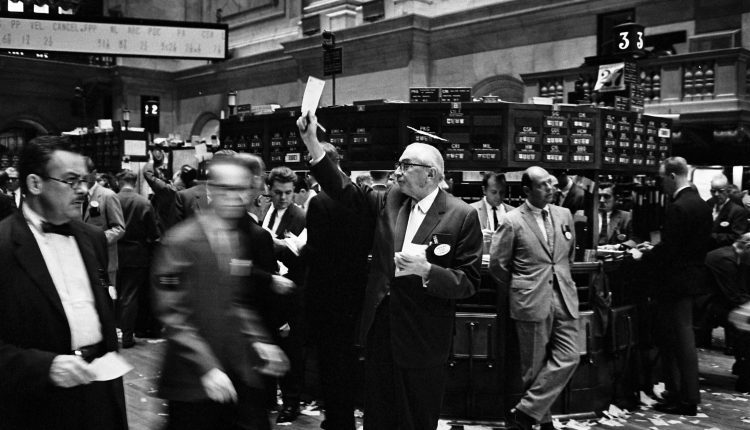 As millions of workers are forced to remain at home amid the coronavirus pandemic and stock indexes plummet despite central banks' emergency measures, analysts and politicians alike have begun to warn of a possible global recession on the horizon. Some have suggested that it has already arrived. But how much of this is based in fact, and why is there uncertainty in the first place?
To gain a better understanding of the question, we can look at the widely accepted definitions of what a recession is and see how our present situation measures up.
National Recessions and Global Recessions
In a 1974 New York Times article, then-Commissioner of the Bureau of Labour Statistics Julius Shiskin suggested some elements to look for in a recession at the national level, chief among which was a decline in GDP for two consecutive quarters. The other elements – including a decline in industrial production and a decline in non-agricultural employment – are no longer generally used as qualifiers for a recession, though as we will see later, they can be indicators that one is on its way. As far as the International Monetary Fund (IMF) is concerned, a contraction in GDP is the only real criterion for a national recession.
It follows that a global recession is this, but on a global scale, with an economic downturn seen across multiple nations for a decrease in global GDP. It is worth noting, however, that the IMF does not recognise a minimum length of time that must pass for a global recession to be labelled as such, and specifies that there must also be a deterioration of other macroeconomic factors to qualify.
These factors are industrial production, global trade, capital flows, oil consumption, unemployment rates, per‑capita investment and per‑capita consumption. While not every one of these must worsen in order to determine whether or not we are experiencing a global recession, it is expected that at least one of them will show a significant negative trend.
As far as the International Monetary Fund (IMF) is concerned, a contraction in GDP is the only real criterion for a national recession.
Negative Macroeconomic Trends
As it happens, some such factors are already becoming visible. Early March saw the beginning of a price war between Russia and Saudi Arabia that brought the global cost of oil to historically low levels. Perhaps more significantly, this price war has been followed by a decrease in demand for oil that can be traced to the uncertainty caused by the coronavirus pandemic. In a recent statement, Lux Research Director Arij van Berkel drew a direct parallel between the falling demand and the odds of a recession, noting: "The only other time with a demand decrease was in 1980, during the recession following the second oil crisis."
The 1980 demand decrease that van Berkel mentions was a slide of "only" 5%, whereas 2020 has seen demand plunge by 20%. Without knowing how long this slump will last, its effects on the world economy can only be guessed at.
In addition to this, global trade experienced a marked decline during 2019, sparking fears of a global contraction as early as September as the reading on the Institute for Supply Management's manufacturing index fell to its lowest level since June 2009 – the official end month of the Great Recession. This was attributable to various significant causes, such as continued uncertainty over Brexit, a pronounced cooling of commercial activity in the US and China as a result of their trade wars, and an earlier fall in crude oil prices. None of these issues have slackened yet, and the emergence of the coronavirus pandemic may have actually compounded each of them.
The Complete Picture
Not to ignore the key criteria for a global recession, we can also observe a contraction in economic growth across the world's largest economies. Definitive figures for the first quarter have yet to be released, but we know that the UK GDP saw no growth during the three months leading up to January 2020, prior to the first case of coronavirus being confirmed in the country. Japan's GDP shrank by 7.1% during that same period. It is difficult to imagine that the economic climate will have improved from January to March as fears of the coming pandemic sparked a series of worldwide stock market crashes.
The disruption seen so far in 2020's first quarter has naturally led to far darker economic projections for the immediate future; some predictions have the US GDP contracting by over 30% by the end of Q2 this year. While these are not guaranteed to materialise, experts guess that the pandemic may last anywhere between six and eighteen months – a prolonged period during which productivity is unlikely to see much of an increase.
Until the numbers are out, we cannot be certain whether or not enough nations have experienced an economic downturn for this first quarter to officially declare a global recession. If the changes that we have seen from the year so far are any indication, however, it will not be long before we know beyond any doubt.