Alban Bicycle Bags Roll Top Backpack, the one bag that does it all
We take a look at a the both practical and stylish Roll Top backpack from Alban Bicycle Bags, which we think is perfect for cycling enthusiasts, daily commuting and high-powered business meetings.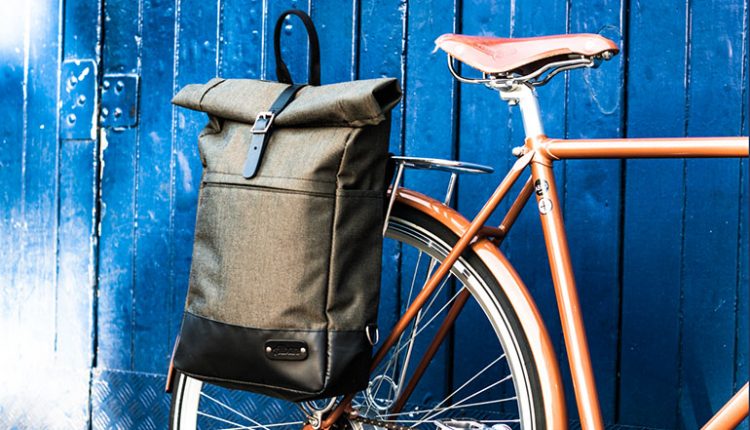 As a well-seasoned cyclist, I'm always on high alert for the latest hi-tech carbon gadget or the latest aero wind cheating add-on. When I'm not in 'full-gas' mode I usually ride to work at a more sensible pace, whilst trying to navigate traffic, errant dogs and potholes. Over the past year or so, during my daily commute, I've been using my trusty rucksack to cram in all my worldly goods in from my laptop through to a change of clothes through to a spare innertube or two. Whilst my old ruck sack is functional it really lacks any sense of style and as every good cyclist knows it's not about how fast you go it's how good you look! This is where the Alban Roll Top backpack really comes into its own; it's both stylish and practical – a combination so rare that it really grabs your attention not only as a cyclist but as a CEO and business owner too, yes it really is that stylish. To start with, the fit is great and it really does stay in place (on your back) even when attempting a Peter Sagan one-handed wheelie – just kidding. It does genuinely stay locked to your back in true limpet-like fashion though. The details are great too, the black leather buckle strap really gives it a quality feel and the back straps are comfy and adjustable – plenty of room to grow into if you tend to eat more cake than crank the pedals.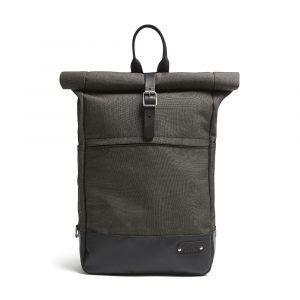 With previous cycling rucksacks I've always struggled with my laptop pressing on my spine as I ride, I've noticed that I haven't yet experienced this with the Alban Rucksack and I can't quite figure out why. The padding is great, but it doesn't feel any thicker than my old rucksack, perhaps it's a different density of padding, who knows. Whatever the reason I like it. The Alban is a bit of a Swiss Army knife of bags meaning it has many uses and works for almost any occasion, I've used it for cycling (obviously), walking to business meetings, weekend breaks, a recent holiday and I've even used it for supermarket shopping for those times when I've forgotten to bring my own plastic bags, which of course happens all the time, I mean literally every time I go… I can't really think of any downsides, perhaps more internal pockets for 'stuff', maybe a phone pocket, maybe a quick release mechanism over a buckle, but I'm really being very critical here. It's waterproof and cleans up very well given the wettest February on record, so no complaints there either. If you ride, if you have stuff to carry around, if you want to keep that stuff dry and you want to do all of that whilst looking good, (I particularly like my grey and black version) then the Alban Rucksack is a no-brainer.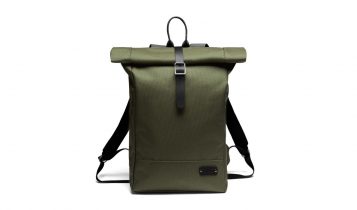 To sum up it's – comfortable, cavernous and works whether you're a CEO or cyclist.
The Alban Roll Top Backpack is available from the Alban website.  Prices start from £95.