A Luxury Travel Guide to Barcelona
"Do you think that the people of Barcelona realise how lucky they are to be living here?", I asked my friend during our last visit to the city, whilst sipping on an espresso in a tiny coffee shop overlooking Barceloneta Beach. Nestled between the sea and the mountains, Catalonia's capital is one these cities that has it all – history, culture, arts, atmospheric streets to get lost in, fantastic food and drink, and fine weather. Barcelona truly is a city that never sleeps – a city that offers so much to every type of traveller. For lovers of luxury, here's a peek at the best of what Barcelona has to offer.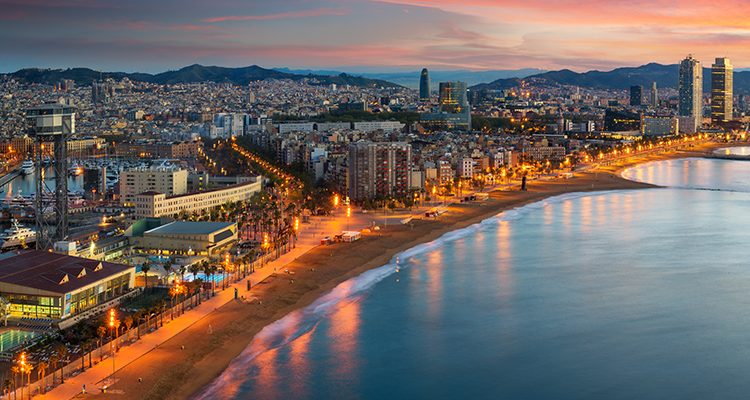 Experience
Barcelona is visited by around 30 million tourists every year, making its main tourist attractions very busy all year round. The best thing to do is to book your tickets and private tours for museums and Gaudi's architectural masterpieces in advance, whilst making sure that you opt for the morning to avoid the crowds. For travellers who want to explore Barcelona and its surroundings in style, we recommend booking a private helicopter tour or a hot air balloon experience. Make a day out of it and enjoy panoramic views of Catalonia whilst sipping on a glass of champagne in the sky.
Yacht enthusiasts can immerse themselves in Catalonia's scenic coastlines on a yacht charter in the dazzling Mediterranean, paired with a cava and cheese tasting. Sail up and down the city's coastline, take in the views and don't forget to make a quick stop for a dip in the warm water.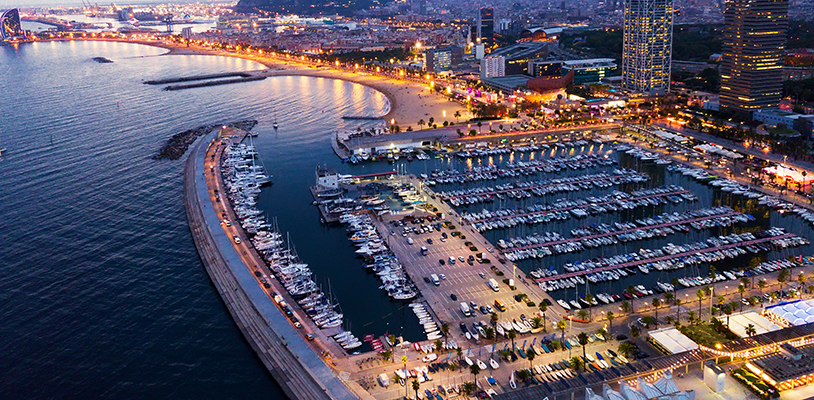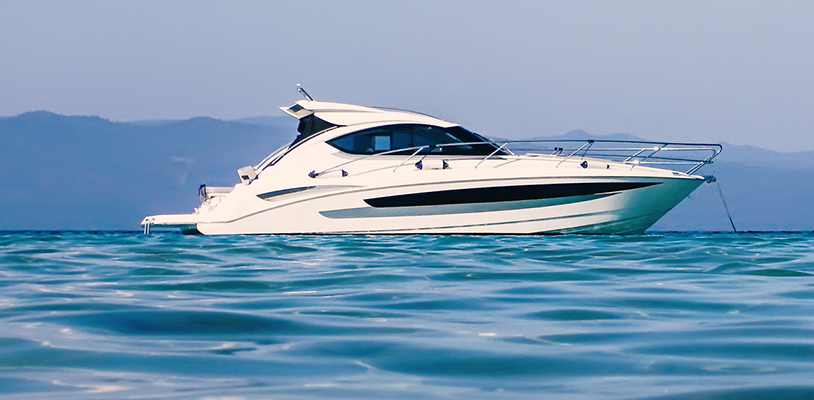 Eat
There's a Catalan saying that "dos vins fan quaranta" (two glasses of wine lead to forty), and this couldn't ring truer in Barcelona – a city of foodies, defined by its traditional tapas places, old tavernas, bustling markets and outstanding fine-dining restaurants. For a taste of Catalan cooking, try the three Michelin ABaC restaurant, run by renowned chef Jordi Cruz. For fresh seafood, caught each morning from local harbours, book a table at Botafumeiro or if you feel like indulging in red meats and eggs, head to Alba Granados, which has gained a reputation as one of Barcelona's best restaurants. For some of the best paella in the city, try Can Solé in the heart of the Barceloneta neighbourhood.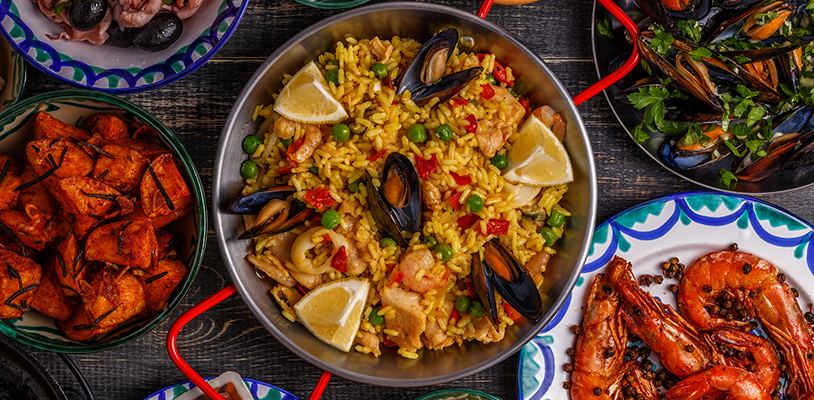 Drink
The place to be seen is Eclipse bar and nightclub on the 26th floor of W Barcelona, which plays host to famous DJs from London and Ibiza. After dinner at the Michelin-starred BRAVO24, head upstairs for cocktails with a view and a night of dancing.
Carpe Diem Lounge Club (CDLC) and Opium are some of Barcelona's most popular luxe beach clubs – serving an extensive list of drinks, as well as food. At night, they both turn into glitzy clubs where top international DJs will have you dancing until the early hours.
For a more relaxed night, try Marmalade or Torre Rosa and don't miss popping into Boadas – Barcelona's oldest bar, dating back to 1933.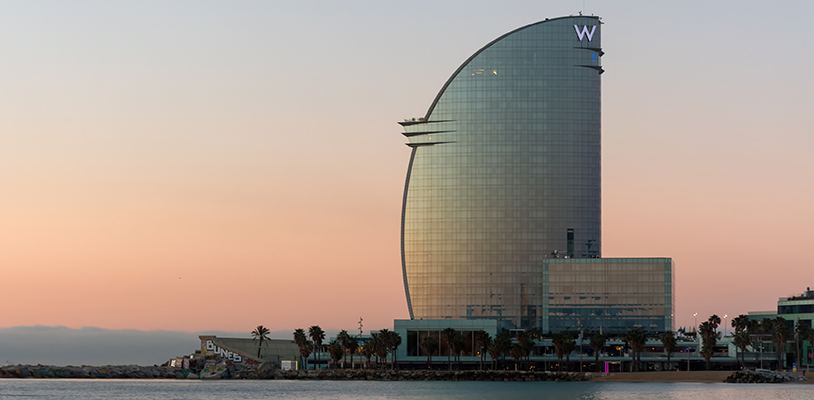 Stay
W Barcelona and Arts Hotel are the obvious choices for a luxury stay in Catalonia's capital, but for those who prefer their luxury to whisper—instead of shout—then the Four Points by Sheraton Barcelona Diagonal is the discreet and quieter place for you. Tastefully tucked off in the up-and-coming 22@ district, the hotel is within walking distance from Sagrada Familia and will truly make you feel like a local. The rooms are airy and bright, with floor-to-ceiling windows which reveal a breathtaking view of the city and the Mediterranean Sea in the distance.
Guests can break a sweat in the hotel's 24-hour, two-level gym which boasts state-of-the-art equipment and stunning views of the city.
The hotel also offers 3 meeting rooms, which can fit up to 75 people, and total event space of 2,131 sq ft. The conference rooms are equipped with modern audio-visual technologies and Wi-Fi, whilst customised catering is also available upon request.
After a meeting or before heading out to dinner, guests can pop into Four Points by Sheraton Barcelona Diagonal's sports bar, which exhibits a selection of local Catalan beers and snacks.
For more information and to book your stay, go to https://www.marriott.com/hotels/hotel-information/restaurant/bcnfp-four-points-barcelona-diagonal/