3 Multi-Billion Pound Companies Doing Digital Transformation Right
The transition to digital sales and experiences is a daunting one, and often done wrong. But the success stories of several high-profile companies can give other businesses a useful act to follow.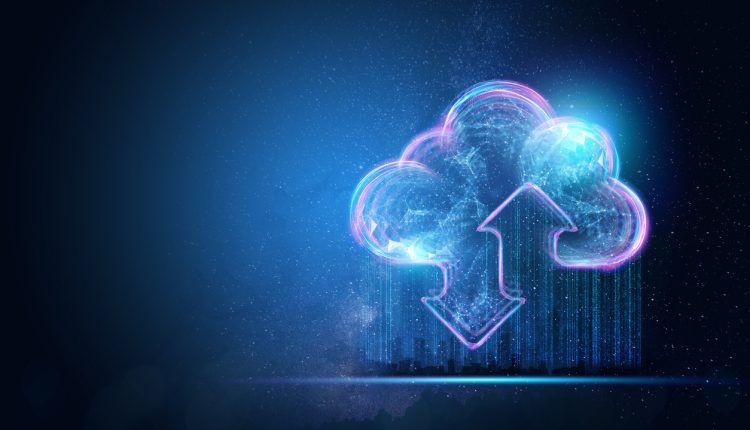 By Rob Coke, Founder and Client Director, Studio Output
 "Longevity in this business is about being able to reinvent yourself or invent the future," said
Satya Nadella, CEO of Microsoft Corporation. And in an age of globalised volatility, where a virus can entirely reshape how we run our businesses in a matter of weeks, and where the steady march of technology is disrupting almost every industry you can think of, there is no CEO for whom that's not useful advice.
Few are ignorant of this, and many are investing heavily in digital transformation: last year Accenture surveyed 1,350 senior executives across a wide range of industries. Those companies reported that between 2016 and 2018 they spent a little over $100 billion on scaling digital innovations to drive new experiences and efficiencies.
Yet, most shockingly, 78 percent struggled to reach expected earnings as a result. Digital transformation is hard to get right. From GE's Jeff Immelt, who dreamed of an Internet of Things platform, to Bob McDonald, who wanted to make Procter & Gamble "the most digital company on the planet", digital transformation proves the downfall of many CEOs.
Transformation at Nike
But it can be done. Just look at Nike. Its stated aim is to "bring inspiration and innovation to every athlete in the world", and it has invested both significantly and strategically in becoming more personal at scale. To give some highlights: its NikePlus membership programme creates more personalised connections with customers; a new, advanced algorithm in its apps allows it to reward the most active loyalty members; and the SNKRS app uses storytelling to build engagement with people.
In essence it is using design and brand to digitally connect its products to a community of people. Digital technology is enhancing its brand – and its revenues: for Q3 19 it reported a revenue increase of 13%, led by Nike Digital, which grew 36% globally.
"Over the balance of this fiscal year and through FY20, we will continue investing in this digital transformation," noted Mark Parker, Nike chairman, president and CEO. "While many companies can build a technology stack, no other brand is able to leverage technology to create the kinds of amazing consumer experiences that only Nike can."
For Q3 19 it reported a revenue increase of 13%, led by Nike Digital, which grew 36% globally.
IKEA Making Lives Better
There are many reasons it goes wrong. There is, of course, the broad issue of enacting any sort of major change at companies of this scale. Yet, as we've seen, the will and the resource is there. The greater issue tends to be the failure to link it to business strategy. Time and again we see multi-billion pound companies launch themselves into a vast digital transformation initiative with no clear idea of how it affects the brand or adds to people's lives. That's when they fail.
Contrast this with IKEA's approach. From the outset it has had a strategic vision for its digital transformation: to "create a better everyday life for the many people", and that's now being successfully implemented by Jesper Brodin, CEO of parent company Ingka Group.
It bought TaskRabbit so the many people who love IKEA products, but don't love assembling them, can have them delivered one day and assembled by an expert the next. It's leading the mass market in its development of smart home products, and shoppers are enjoying new store formats combining the physical with the digital, as well as its augmented reality app, IKEA Place.
Kiosks and Conversations at McDonald's
Perhaps a more surprising example is McDonald's. Recognising mounting competition in the sector, in 2017 it launched a digital transformation programme, called the Velocity Growth Programme. Since then McDonald's has spent an estimated $300 million on personalisation tech startup Dynamic Yield, and now uses the AI-powered technology for real-time personalisation of menus in its drive-thru machines, based on factors like the time of day and weather, as well as individual customer preferences.
Last September it bought conversational AI startup Apprente. That will help improve orders at McDonald's drive-thrus and can be used in the future for mobile ordering and kiosks. Rather than seeing kiosks as a functional element in-store and a cost, McDonald's has thought carefully about how to use them to improve the customer experience, enhance its service delivery and convey its brand.
The approach has been highly successful. McDonald's recently posted its 15th consecutive quarter of worldwide sales growth, with then President and CEO Steve Easterbrook crediting this huge growth to "modernised restaurants and the benefits of one of the most effective digital engagement programs".
The Age of Reinvention
As these examples make clear, digital transformation should never happen just because it can. There must always be a carefully considered strategy. A key indicator of this is often how employees see it. If they are inspired by the potential of digital to make their lives and customers' lives better then the transformation is far more likely to work.
None of it is easy. Delivering digital transformation in a multi-billion pound organisation is complex and fraught with risk. But, as we've seen, to stand still in today's world is no longer an option. Change is imperative, and successful reinvention is a pre-condition for success. But we can use the examples of Nike, IKEA and McDonald's as inspiration that both successful change and reinvention are entirely possible for even the largest companies.