What are the Gulf's Wealthiest People Investing in?
There's a common misconception that the countries of the Gulf Cooperation Council's economic progress is reliant on the price of oil only. Countries like Dubai, for example, have relatively little oil but are still economically stable thanks to sectors like trading, tourism and financial services. Even countries like Qatar, which has the third-largest reserves of gas in the world, have introduced numerous policies to diversify their economies away from hydrocarbons.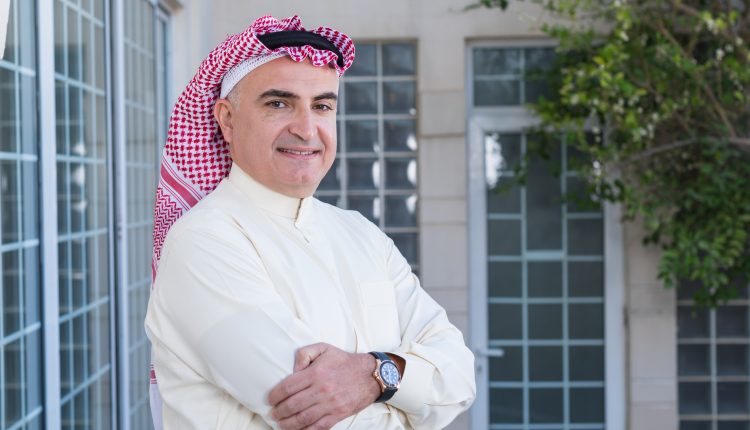 Considering that most of the oil and gas businesses in the region are owned by the state and are hugely uninvestable, the Gulf offers a much wider selection of investment opportunities. Over the years, GCC governments have been taking steps to make their stock markets attractive to international investors. From a shareholder's perspective, the Gulf region offers two main advantages – stock exchanges in the region embrace the dividend culture, with yields upwards of 4.5% and price-earnings ratios below 15 times readily available. On top of this, when compared to most emerging markets, the GCC markets tend to show less correlation to global equity markets.
To hear about what the Gulf's richest people are investing in, we had the pleasure to connect with Basel Al Kasem – the Founder and CEO of Al Basel Group of companies. Based in Dubai, Mr Kasem is at the helm of Al Basel Real Estate, Najd Rent a Car, Tuwaiq Travel & Tourism and the first English kids magazine in GCC. In addition to this, he set up an investment company back in 2011 which offers investment and financial solutions to companies and high to ultra-high-net-worth individuals across GCC. He tells us all about it below.
How did you get to where you are today?
I was born in Cairo in 1971 but moved to Dubai at an early age. Once I graduated high school there, I moved to Florida to study Economics at UCF. When I was 18 years old, I got my first job at Marriot and by the age of 20, I founded my first company.
In 1993, I returned to Dubai to start a small business. I succeeded in some areas while failing in others, but in 1997, I hit a major milestone when I had the pleasure of approaching HH Sheik Mohamed bin Rashid Al Maktoum to discuss producing a CD on the world of horses for the Dubai World Cup.
In 1999, I sold my business and joined Burj Al Arab as Head of Business Development for the Middle East. In 2007, I left the company to start Al Basel Real Estate Brokers & Property Management, which was followed by setting up Najd Rent a Car in the same year as well as Al Basel Consultancy shortly after. Since then, our Boutique Group has grown into 7 companies.
Tell us about Amani – the investment arm of Al Basel Group.
When we faced the 2009 financial crisis, I discovered that most of my investments from the boom of 2006, 2007 and 2008 were unsatisfactory, mainly due to poor judgement; around 80% of the investments had to be written off and the other 20% would have not given me any returns for another three years. Both 2009 and 2010 were difficult for me, from a financial point of view, however, the market began advancing in 2011 and my earnings started to increase. This was the perfect time to create a mid-size investment firm to give me promising returns when the market value was low. Our earnings from the real estate brokerage, consultancy, and the rentals, chartering and travel companies were above average. I needed to make sure that I invest these profits carefully and wisely, which is was what Amani Investments was born out of. Our original strategy was to invest in secure opportunities with mid returns and growth in value.
What are the opportunities and challenges connected to investing in GCC?
Thankfully, this comes with numerous opportunities, especially in Saudi Arabia. KSA's tourism sector sees a high demand and offers high returns; you can barely find a hotel room in Riyadh from October until the end of April (almost seven months of the year), as prices increase by minimum 40%. The F&B in Saudi Arabia is also booming.
As for challenges, returns have dropped from high returns to average mid returns and the geopolitical surroundings could often present some issues too.
What are the Gulf's wealthiest people investing their money in?
Gold attracts a high share of the Gulf's wealthiest businessmen who try to grow their wealth and invest for stability and security. Real estate remains a popular option too. A lot of wealthy individuals remain faithful to businesses which have provided them with promising returns, be it in the industrial operation, trading or retail sectors. The GCC businessmen are sophisticated and wise – the wealth they have has been in their families for three or four generations.
The IPO of Aramco has recently attracted a lot of new interest from different GCC citizens who have invested in the IPO or in Aramco shares. The company is an international giant and recently became the most valuable listed company in the world. Because Aramco is a Saudi Arabian company, the Government provided people from different social backgrounds with the opportunity to invest in it and earn returns.
A recent survey by the Emirates Investment Bank found that high-net-worth individuals in the Gulf region are much more positive about the condition of the global economic situation than they have been in the last three years. Why do you think that is?
It is clear that President Trump's policies have had a positive effect on the American economy and as we know, the GCC economies are tied with the American economy. There are mutual interests from both sides and I think the economic growth of the US could be one of the reasons why high-net-worth individuals are much more positive about the condition of the global economy.
Gold attracts a high share of the Gulf's wealthiest businessmen who try to grow their wealth and invest for stability and security.
The GCC countries have made steady progress in implementing major reforms to attract investors and boost competitiveness in recent years. Tell us more about the things that have been done to attract investment.
The DIFC has enhanced new measures to attract and welcome international investment in Abu Dhabi, Dubai and Ras Al Khaimah. KSA has also introduced a number of very attractive laws and new measures to welcome investors, which will bring an added value to the economy.
What's the impact that coronavirus has had on global stock markets so far?
We have seen the sharp drop in stock markets due to the implications of coronavirus, especially in the Far Eastern markets. But this could be an opportunity as these markets will recover soon.
What are some investments you are proud of?
Amani Investments has successfully exceeded the preceded expectations, especially with our investment in Air Arabia.
When we decided to invest in the company, there was a 70% increase in the value of its shares. In 2017, we received 10% in dividends with an increase of 9% in value. But in 2018, Air Arabia did not distribute dividends due to the Abraj challenge, which resulted in the share value dropping to less than book value – 1 AED per share. Since then, the company has been solid and has demonstrated promising growth. In February, Air Arabia announced record profits and share crossed 1.58.
What's on Amani's agenda for 2020?
We are very optimistic about the year ahead and plan to invest in the sports and hospitality sectors. In addition, we also have plans to invest in Guinea which is famous for its minerals such as gold, copper, and iron.