Microsoft's Carbon Negative Pledge: Is CSR Far More Complex Than We Think?
Microsoft recently pledged to remove "all of the carbon" from the environment that it alone has emitted since the firm began operating in 1975.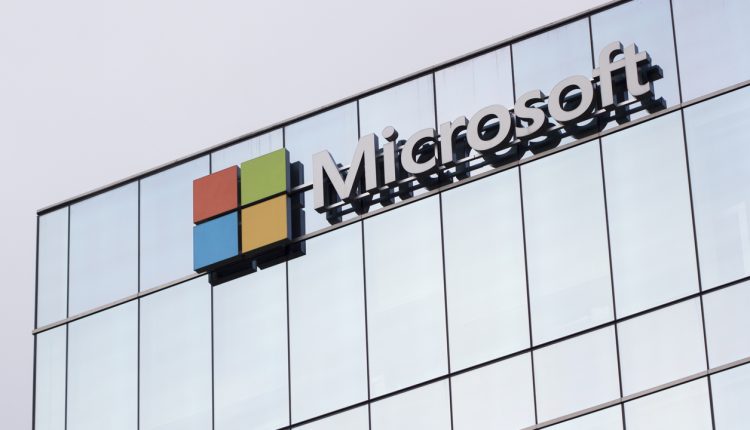 This news comes among a list of many large corporations acknowledging their power in the fight against climate change, and taking on the responsibility of dealing with it. However, despite wanting to do good and rectify past mistakes, companies are still not fully aware of the myriad of potential ramifications that can come with every decision like this.
Businesses are set up to deliver value, but stakeholders like employees, customers and shareholders now expect proof of not just financial, but social and environmental value too. Played right, it opens opportunities, but falling short of these demands creates new risks.
Often, it's also the case that while a company may have vowed to improve in one area, it has not considered the negative impact this would have on other areas of its business, supply chain or workforce. For example, last year threats of walkouts from Amazon employees last year are credited with accelerating its commitment to going carbon neutral by 2040.
Sticking on a CSR initiative used to be popular, now it's not enough. Having a 'corporate purpose' splashes headlines today – but has to be backed up by practical changes. There's a growing weariness at worthy, politically-correct statements that have no real substance behind them. At the Golden Globes Awards this year, Ricky Gervais got straight to the point: no-one wants to hear about the political views of Hollywood celebrities. What do they know? Last month at Davos 2020, Greta Thunberg gave voice to a general feeling among consumers – that business leaders are always happy to talk about having a commitment to acting on climate, but are doing nothing.
In this climate of cynicism, CEOs need to demonstrate a firm grasp on what's really happening in their organisations. They need to be able to speak up, but only ever on the basis of facts and a demonstration of a willingness to take action.
CEOs need to demonstrate a firm grasp on what's really happening in their organisations. They need to be able to speak up, but only ever on the basis of facts and a demonstration of a willingness to take action.
At the root of the challenge are supply chains: the spine of an offering and increasingly the greatest source of risk and opportunity, spun out across countries with different cultures, standards and forms of legislation. In our age of hyper-awareness and instant activism, claiming a lack of knowledge of what's happening in the supply chain isn't good enough – and misses valuable opportunities for innovation.
Here's what you should know about and act on, both for today and tomorrow:
Modern slavery
An estimated 24.9 million people are in forced labour globally – meaning many supply chains carry the trace. It's a legal and reputational risk, or an opportunity to fix a problem. Take 'challenger' businesses like Tony's Chocoloney – they have a bold mission to end slavery in the chocolate supply chain. In 2018 they overtook the giant Milka in the Netherlands as the most popular chocolate bar with sales after hitting almost £40 million in sales in 2017. That's the power of a great product and strong message.
Scarce resources
We are seeing a range of pressures, from soaring demand for rare earth metals to contaminated water, soil erosion and biodiversity loss – many made worse by the growing impacts of climate change. Leading businesses are taking ambitious approaches to defeat these threats, from diversifying portfolios away from over-reliance on one crop, to taking waste product and packaging back to recoup the materials.
Poor quality jobs and conditions
Staying on the right side of shifting labour expectations is critical – as Uber have found in London. As labour costs continue to rise globally, but markets remain price sensitive, unscrupulous agents will turn to more hidden ways to mask abusive labour practices – like the factories in China illegally forcing schoolchildren 'interns' to work nights and overtime. The growth of AI, automation and shift to online shopping supply chains is also creating new labour challenges in developed markets, as it is associated with job losses, and a shift to short-term contract work with poor job security and protections.
Unintended consequences
Many companies are switching to 'more sustainable' products and materials but these can come with serious, unintended consequences. Avoiding plastics and turning to glass and paper can increase carbon footprints. Electric cars can reduce pollution but mean more pressure on scarce metals taken from mines in Africa where labour conditions can be poor. Balanced trade-offs will be a powerful art to master.
Employee concerns
The next frontier of activism is from employees. Your staff will show you the way – and hold you to account when you stray. Whistle-blowing by employees at Amazon has led to reports by BBC's Newsnight and the Daily Mirror into claims of exhausted staff and extreme working practices. Google staff walked out over responses to sexual harassment allegations.
By taking a joined-up approach to risk-mapping, boards can help their organisation find new solutions to the most pressing challenges. This could be as simple as borrowing best practice or as ambitious as leading new approaches to supply chain management. As the scale of disruption to supply chains grows, businesses cannot afford a disconnected, ad hoc approach that fixes one problem while making another worse – instead they benefit from more efficient ways to fix the whole picture.
Authored by Pendragon Stuart, a Consultant at international sustainability consultancy Sancroft. The full report New Shocks, Better Solutions – Beating disruption with stronger, more responsible supply chains, can be downloaded from sancroft.com.