A Force for Good: Is Nespresso's Sustainability Practice More Than Just Words?
With more companies adopting sustainable practices and integrating green strategies into their business model, the past decade has ushered in a new era of action on sustainability from business leadership – and it's here to stay.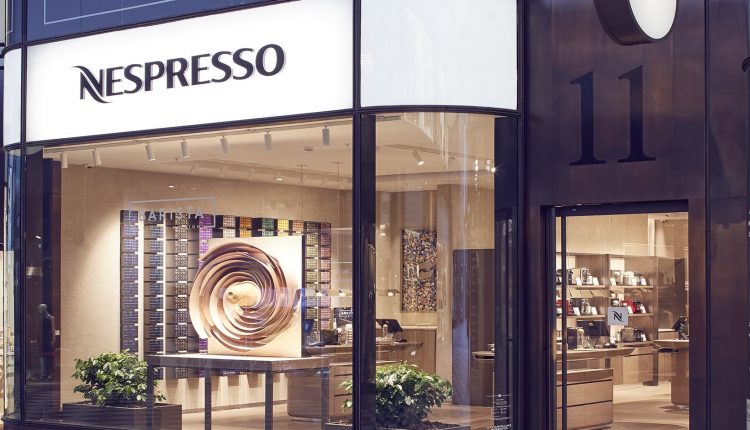 This month CEO Today hears from Guillaume Chesneau, Managing Director of Nespresso UK & ROI, on their journey towards a sustainable business model that not only advocates good intentions and ethical goals, but lives by them and actually actions positive change. Below Guillaume also provides experience-driven insight and five key tips on how to emulate Nespresso's success in a practical and purposeful way.
Today, businesses are prioritising sustainability more than ever before, and the objectives go far beyond communicating good intentions and reputation management.
Leaders must recognise their responsibility to generate a positive impact and be a force for good, embracing the important role their businesses have to play in solving the world's social and environmental challenges, and successfully creating shared value.
So how can CEOs drive real change across their businesses, make progress towards achieving key sustainability goals and demonstrate their commitment to sustainable practices?
Sustainability for Nespresso is core to our business model; an integral part of our strategy and has been embedded in our culture for more than 30 years. Drawing on my Nespresso experiences, here are five simple steps to achieving your sustainable goals:
Assess sustainability challenges within your business and supply chain
Setting your starting point and benchmarking against it is the first step. Then it becomes easier to identify where improvements can and need to be made to enhance sustainability performance across your business. These could range from small changes within your day-to-day operations, such as recycling paper and switching to more energy efficient light bulbs, to major initiatives to reduce your corporate carbon footprint. Taking a close look at your supply chain and vetting all suppliers is also essential, to ensure that they share the same values and commitment to sustainable practices as your own business.
Taking a close look at your supply chain and vetting all suppliers is also essential, to ensure that they share the same values and commitment to sustainable practices as your own business.
To gain a clear understanding of the impact of Nespresso's operations and the issues that are significant for our business, we have conducted various assessments, including a materiality analysis, which provided important insights that formed the basis of our Positive Cup sustainability strategy.
This analysis highlighted, for example, that 97% of Nespresso's carbon footprint comes from activities that occur beyond our core operations (on coffee farms or during the consumption stage), which means that engagement with stakeholders upstream and downstream in our value chain is vital to our success.
Define 'what really matters' and set goals
Insights into the key sustainability challenges will also allow you to focus on the areas that matter most, so that your business can set clear goals and plan towards achieving them. Sustainability is an ongoing journey, and not all challenges need to be converted into action at once. Focus efforts on a number of key areas to achieve more meaningful impact, and evolve your strategy over time to target new goals.
Our materiality analysis helped us to define the following ambitions, which are supported by specific targets outlined within our strategy:
Integrate sustainable production and consumption into our consumer value proposition
Ensure consumer appreciation of sustainable quality coffee
Promote sustainable production and the circular use of aluminium, such as through the recent launch of Re:Cycle , a bicycle made using recycled Nespresso capsules in partnership with Swedish social enterprise Velosophy
Take consistent actions in our value chain to address the causes and consequences of climate change
We have also identified 11 of the 17 UN Sustainable Development Goals (SDGs) that our business can contribute to.
Invest in systems and processes to meet targets
There is no doubt that an effective sustainability strategy can deliver a wide range of long-term benefits for your business, as well as society and the environment. You should be prepared, however, to invest in putting robust systems, processes and programmes in place, and allocating resources, to maintain focus and continually drive progress.
You should be prepared, however, to invest in putting robust systems, processes and programmes in place, and allocating resources, to maintain focus and continually drive progress.
Globally, our sustainability strategy includes a commitment to invest CHF 500 / GBP 387 million from 2014 to 2020 across various coffee sourcing, recycling and climate change initiatives, to help us meet our targets. Continued investment in our Nespresso AAA Sustainable Quality™ Program, for example, will enable us to reach our ambition of 100% sustainably sourced coffee by the end of 2020, through ongoing work with farmers to embed sustainable farming practices in coffee producing regions, in partnership with NGOs including the Rainforest Alliance and Fairtrade.
Engage your people and stakeholders to amplify impact
Employees and stakeholders play a crucial role in transforming your sustainability objectives into a reality. It's important to educate employees about sustainability and help your people, customers and partners to get behind your agenda and integrate sustainable practices into their day-to-day decisions and activities.
Engaging employees, many of whom are customer-facing, and equipping them with the knowledge required to support and tell the Nespresso sustainability story is a prime facet of our Positive Cup strategy, leading to consistent operational progress on recycling, coffee sourcing and environmental performance. To support this, we have appointed employees dedicated to sustainability across various markets, while the Nespresso Sustainability Advisory Board (NSAB) is responsible for driving our sustainability agenda forward.
In recent years, we strengthened our internal processes and governance to improve decision-making, and launched the Nespresso Sustainability Innovation Fund to amplify operational impact, innovate new solutions and further engage with stakeholders.
A wide range of strategic partnerships have also been integral to promoting collaborative innovation for sustainable development. Our work with the Pur Projet on an extensive agroforestry scheme has allowed us to inset 100% of our operational carbon footprint, while the AAA Farmer Future Program, launched in partnership with Fairtrade International, introduced the first ever retirement savings plan for smallholder coffee farmers.
Track progress and communicate sustainability performance
Creating and implementing a strategy is only the start of your sustainability journey. It's crucial for businesses to monitor their progress over time and celebrate success, which boosts team morale, helps to attract and retain younger employees, demonstrates your sustainability credentials and builds confidence, as well as trust in your business through transparency. Effective measurement also helps you to learn from experience, and adjust plans accordingly as you set new goals for the future.
We have made considerable headway across all of our performance indicators and are incredibly proud of what our employees, partners and consumers have achieved as we continue to integrate sustainability into our activities.
While big changes have been implemented over the years, sustainability is now firmly rooted within our corporate strategy, and these efforts will be key to continuing to deliver economic value for the company, preserving the environment for future generations, and supporting social progress for all stakeholders.